Are Home Prices Falling?
Posted by Josh Barker on Sunday, May 12, 2013 at 1:09 PM
By Josh Barker / May 12, 2013
Comment
View Josh's video market update above!
From The Desk Of Josh Barker at
RE/MAX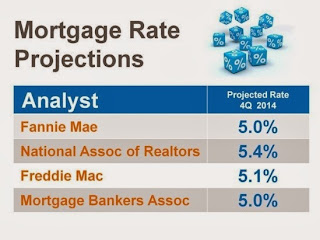 Interest Rates
Interest rates are project to rise over the next 12 months. In the short term, the Fed will print money and the government will continue to purchase mortgages. In the longer term, "Tappering" (the process of reducing the amount money printed and mortgages purchased) will kick in. Rates over the next 12 months are projected to average 5.2% by the 4th quarter 2014. A 1% increase in the interest rate can reduce the loan amount a borrower is qualified for by up to 10%.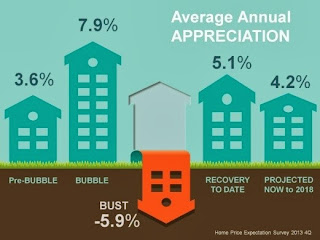 Redding Home Prices
Home price appreciation in the Redding market is expected to cool down after a very strong twenty months. In fact, multiple areas in Shasta County experienced home appreciation as high as 25%. However, over the past several months, asking prices have started to decline. This price decline is largely the result of sellers pricing well above any recent sales and buyers not identifying the value for the asking price. Most economists expect price appreciation to cool down and average between 3-4% over the next 12 months. This is a great thing for the real estate market. With the absence of a Boom or Bust real estate market both buyers and sellers can feel more confident with making decisions.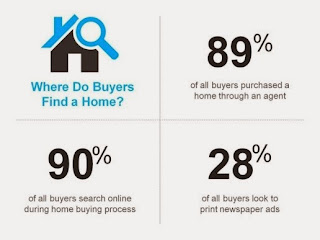 How Redding Area Home Buyers Shop
The trend is changing for buyers in the Redding California real estate market. Where once buyers would shop the black and white classifieds or the local real estate magazine for homes, today buyers can access websites for instant information. Buyers often times make the decision to view a property after looking at the home online and perhaps after driving by the home. For this reason, pictures and property descriptions are more important than ever. When selling your home, if your home is not on the internet, your home does not exist!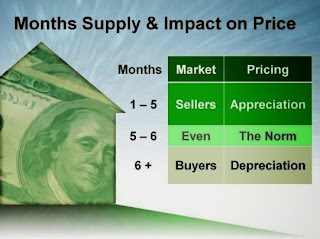 Home Inventory in Shasta County
Home inventory in Shasta County is averaging 860 homes for sale. Although home inventory has declined recently due to seasonal factors, inventory over the next 6 months is expected to climb to as high as 1,150 homes for sale. A 5-6 month supply of homes for sale normally means that the buyers and sellers have equal leverage in the market. When inventories fall below a 5 month supply of homes, typically home owners have the upper hand in negotiations because the buyer has fewer choices. When home inventory exceeds a 6 month supply, typically the buyer has the upper hand because the seller has a lot more competition.
Thank you for all your great referrals!