January 2016 Market Update
Posted by Josh Barker on Monday, January 11, 2016 at 1:00 PM
By Josh Barker / January 11, 2016
Comment
From the Desk of Josh Barker
First and foremost...Happy New Year! 2015 has proved to be an outstanding year for real estate in Shasta County. Home values are up, interest rates are still low and there seems to be an optimism in the air for the future. New construction in the past twelve months has picked up and the foreclosure market is only a tiny fraction of what it once was. This month I will share a few thoughts regarding home values. Take a look and if you have any questions, please feel free to contact me.
Your Realtor,
Josh Barker

Click Here to watch Josh's video blog for the month of January
---
Everyone has heard by now about the Fed's decision to raise interest rates. Do not worry, the rates have only risen .25% at this point. You can expect an additional rate hike in the months to come but again it will likely be only another small increase. Take a look at this rate expectation chart to see what most experts predict...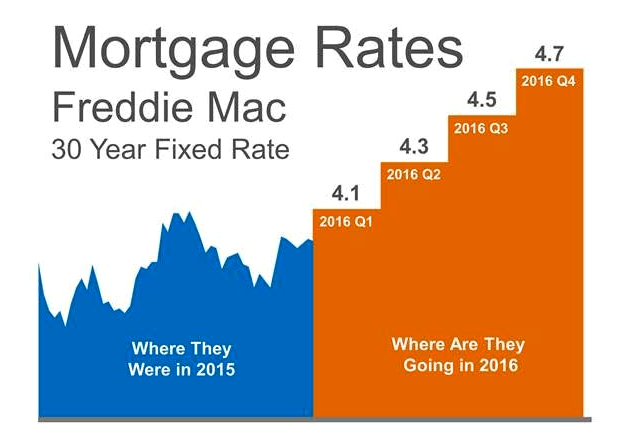 As the Shasta County housing market improves, it is probable that home prices will also increase. However, it is unlikely that we will see double digit appreciation. With interest rates increasing, the cost of owning a home will be higher in 2016. The supply of homes is averaging around a 5 month supply. This translates into a very balanced market where both home buyers and sellers are playing on an even playing field. Take a look at the home appreciation expectation survey to see what most experts predict...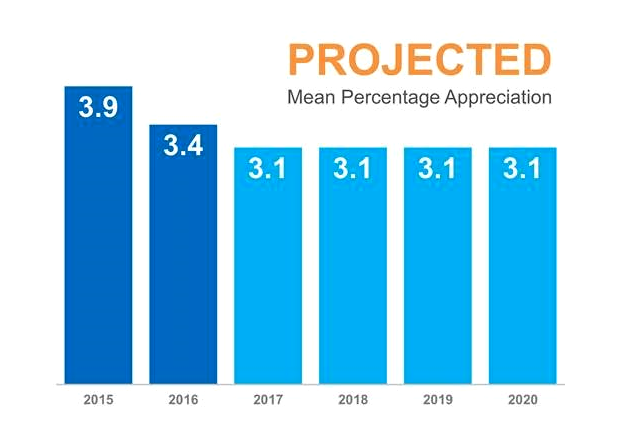 As I mentioned earlier, home prices are up over last year...If you would like to take a look at what your home's general value is currently, visit: www.shastahomevalue.com. I have paid for this service for your use and it pulls all the sales data from the local MLS complete with a list of comparable homes that have sold. You may be very surprised--your home's value has likely gone up! Of course, if you want the most accurate assessment simply contact my office 530-222-3800 or send me an email and I would be glad to look at your individual home.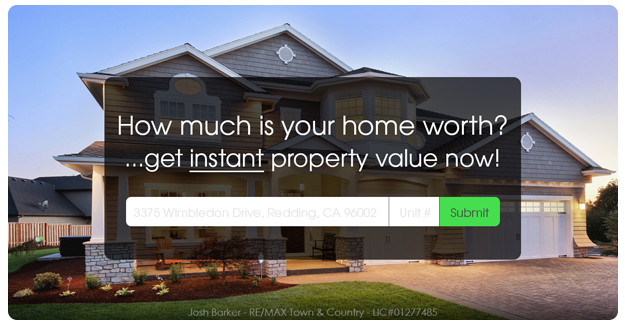 Now some of you may be considering selling your home this year. I get asked all the time...when is the best time to sell? And of course...What price should I list my home for? If you are like me, I want the highest price I can fairly get whenever I sell anything. When it comes to pricing homes, there is a direct correlation between the price you set and the number of showings you can expect to receive. Keep in mind...the more showings you receive typically translates into more offers and shorter marketing times. Take a look at the chart below and see for yourself how selecting the right price from the start impacts the sale of your home.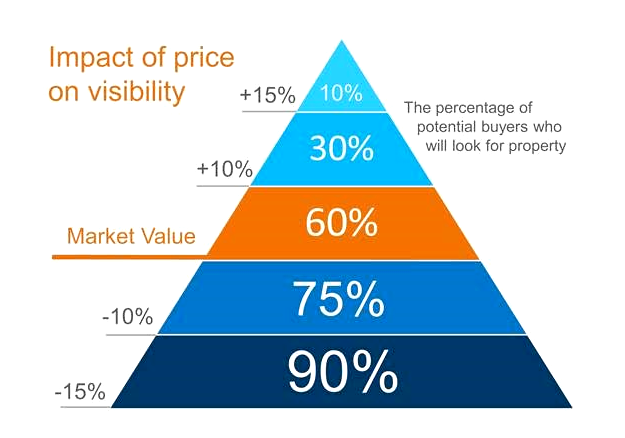 If you have any additional questions regarding real estate, please feel free to contact me. We are here to help and are experts in the Redding area real estate market. I wish you and your family a great start to 2016!
---