June 2015 Market Update
Posted by Josh Barker on Friday, June 5, 2015 at 10:12 AM
By Josh Barker / June 5, 2015
Comment
From the Desk of Josh Barker
The housing market is back and in full swing in summer 2015!
We're seeing more millennials buying homes, consumer confidence is up, and interest rates are still hovering around 4% so mortgages are affordable. And get this - in some Redding Area neighborhoods we're having all out bidding wars with multiple offers on a single home for sale.
If you've been thinking about selling your home, I purchased access to an up-to-date Redding home sale estimator tool that tells you what price your home will sell for based on neighborhood sales data.
If you have any questions regarding the value of your home simply click here for an instant home valuation
Enter your home address and you'll get your estimated home selling price based on comparable neighborhood sales.
Now, of course, the calculator can't see into your home. That's where I come in. If you want an extremely accurate estimate Simply reply to this email, or call me at 530-222-3800, and tell me the specifics of your home – bedrooms, bathrooms, improvements, and your situation.
So, we all need good news - and I'm happy to say we have a strong real estate market this summer!
If I can help you in any way, just reply to this email or call.
Your realtor
Josh Barker
---
Click Here to watch Josh's video blog for the month of June
---
Buying a Home in Shasta County is 35% Less Expensive than Renting!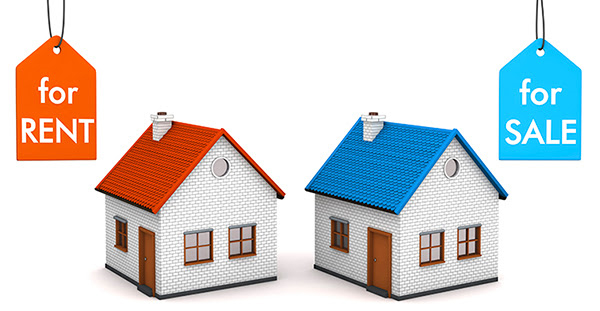 In the latest Rent vs. Buy Report from Trulia, they explained that homeownership remains cheaper than renting with a traditional 30-year fixed rate mortgage throughout the 100 largest metro areas in the United States.

The updated numbers actually show that the range is from an average of 16% in Honolulu (HI), all the way to 55% in Sarasota (FL), and 35% Nationwide!

The other interesting findings in the report include:
Interest rates have remained low and even though home prices have appreciated around the country (3.9%), they haven't greatly outpaced rental appreciation (3.7%). "In the past year, these two trends have made homeownership even more affordable compared with renting."
Some markets might tip in favor of renting if home prices increase at a greater rate than rents and if - as most economists expect - mortgage rates rise, due to the strengthening economy.
Nationally, rates would have to rise to 10.6% for renting to be cheaper than buying - and rates haven't been that high since 1989.
Bottom Line
Buying a home makes sense socially and financially. Rents are predicted to increase substantially in the next year, so lock in your housing cost with a mortgage payment now.
---
June is National Homeownership Month!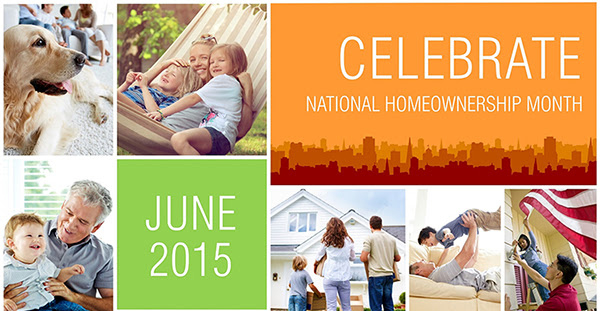 National Homeownership Month actually started as a week-long celebration of homeownership during the Clinton administration in 1995. In 2002, President George W. Bush proclaimed June as the National Homeownership Month. Here is an excerpt from his proclamation:
"Homeownership is an important part of the American Dream...A home provides shelter and a safe place where families can prosper and children can thrive. For many Americans, their home is an important financial investment, and it can be a source of great personal pride and an important part of community stability."
"Homeownership encourages personal responsibility and the values necessary for strong families. Where homeownership flourishes, neighborhoods are more stable, residents are more civic-minded, schools are better, and crime rates decline."

"During National Homeownership Month, I encourage all Americans to learn more about financial management and to explore homeownership opportunities in their communities. By taking this important step, individuals and families help safeguard their financial futures and contribute to the strength of our Nation."

If you are one of the many renters out there in Shasta County who would like to make the transition from renter to homeowner, contact Josh Barker's office today!