March 2016 Market Update
Posted by Josh Barker on Wednesday, March 2, 2016 at 11:40 AM
By Josh Barker / March 2, 2016
Comment
From the Desk of Josh Barker
It is March and the real estate market in Shasta County is off to an extremely strong start in 2016. Overall existing homes sales in the local Redding California market are at the highest pace since 2007. Housing starts for Shasta County are also at the highest pace we have seen in 10 years. All indicators point to this spring being the busiest we have seen in years. There will be one challenge that I see going forward....Supply of homes for sale. The inventory of homes for sale in the local Shasta County market may not reach the same levels reached in 2015. This is a good sign for home prices, but can create challenges for home buyers and perhaps for appraisals. Below are the hottest topics trending right now in the local Shasta County housing market.

Your Realtor,
Josh Barker


Click Here to watch Josh's video blog for the month of March

---
Hottest Real Estate Topics Trending Now In Shasta County
Overall existing homes sales in Shasta County are trending higher than at any other point since 2007. Family formation, Boomerang buyers, move up buyers, and buyer confidence have all added to the demand.
New construction starts for Shasta County are at the highest rate since 2007. In January of 2015 I predicted new construction for the City of Redding would reach 200 new home starts by December. We finished at 190 home starts. In 2016 I predict we will reach well over 200 new home starts.
All indicators are pointing towards the highest volume in home sales this spring for homes priced above $150,000 since 2007. Both January and February home sales this year have out paced last years figures.
Demand for home purchases is increasing and outpacing the supply of homes. This will likely result in additional home appreciation and shorter market times.
The percentage of distressed properties for sale is below 8% and near pre-recession levels. This trend is likely to continue as prices increase. You can view all the foreclosures in Shasta County instantly by visiting www.reddinghomes.com/foreclosures
Rental rates are increasing significantly...In fact, home prices could increase by 10% or interest rates could increase to 5% before owning a home would be the same cost as renting. If you want to learn more about the home buying process you can learn more instantly by visiting www.reddinghomes.com/buying-home
Boomerang buyers are re-entering the housing market at higher levels. (Boomerang buyers are previous homeowners that lost a home to foreclosure or short-sale during the recession)
Nearly 25% of homeowners in Shasta County believe that their mortgage is underwater when in reality it is closer to 15%...You can check your homes value instantly by visiting www.shastahomevalue.com
30% of all homes in escrow are experiencing delays or cancellations due to lending issues or appraisals. This can be avoided in many cases by choosing the right lender from the start.
Interest rates are projected to be near 4.5% by the end of 2016 according to Freddie Mac...This is likely to be the worst case scenario.
Top slides for the month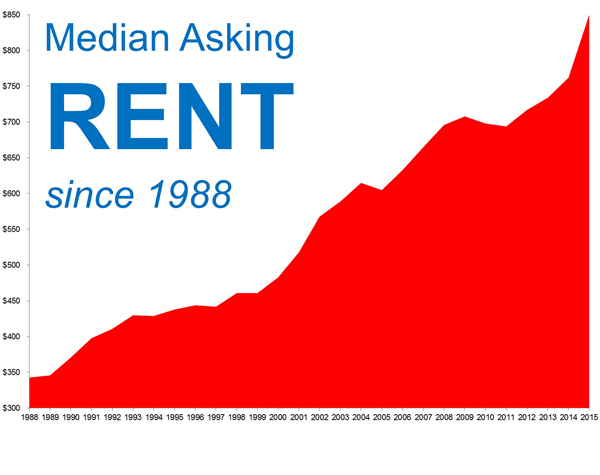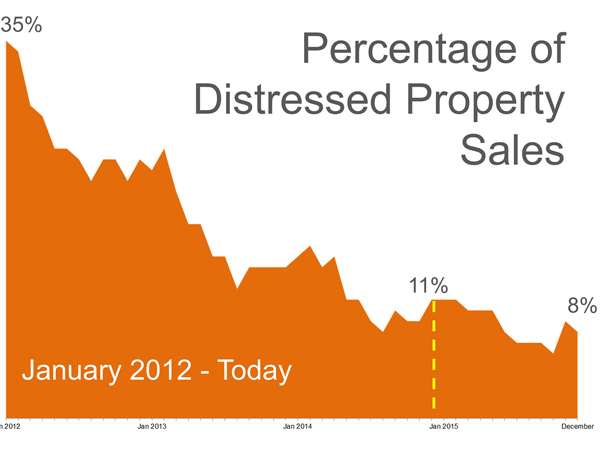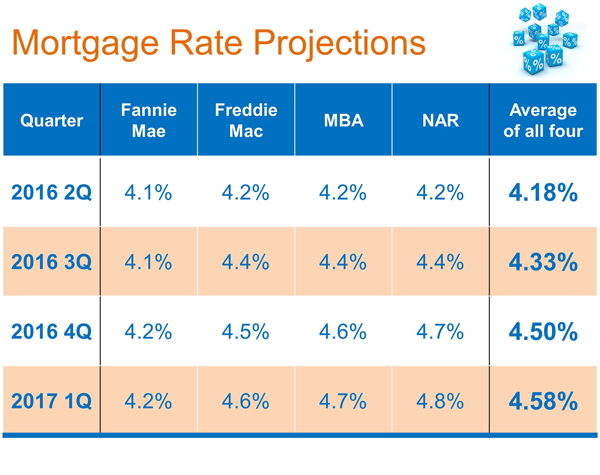 Bottom Line
The local housing market is on the right path. Home prices are stable and increasing slowly.
If you are on the sideline and renting it may be the right time to purchase a home
New construction is on the rise
Make it a great month... and as always... Feel free to contact me with any questions.