May 2015 Market Update
Posted by Josh Barker on Thursday, April 30, 2015 at 3:41 PM
By Josh Barker / April 30, 2015
Comment
From the Desk of Josh Barker
The housing market in Shasta County is still going very strong. Interest rates continue to remain low at or below 4% and new construction in the Redding area is on track to exceed 200 new home starts by the end of this year. For the remainder of the year, we should see a resumption of solid economic growth and acceleration in housing activity. With spring upon us, housing markets are poised to accelerate, and we expect the best year for home sales since 2007. If you have any questions, please feel free to contact us at: 530-222-3800.

Your realtor
Josh Barker
If you have any questions regarding the value of your home, simply click here for an instant home valuation
---
Click Here to watch Josh's video blog for the month of May
---
Solar panel leases can cause problems when selling your home
Let me start my stating that I am a fan of solar systems and other energy producing alternates. I believe that investments in energy producing systems is a great hedge against energy inflation.

Due to the high cost of purchasing a solar system, many homeowners in Redding and the greater Shasta County area have turned to leasing programs to avoid expensive upfront costs. However, most leases are for up to 20+ years, and that can create challenges if someone wants to sell the house before the lease is completed. Most home buyers appreciate the environmental benefits of solar panels. But, after reviewing the lengthy lease and terms for cancellation, some buyers are reluctant to continue with the purchase. In some cases, sellers have been offering credits to buyers in-order to entice the buyer to accept the lease.

Many Real estate appraisers are reviewing the issues associated with leased solar panels. In today's market, it's difficult to determine the impact on a home's value when adjusting for leased solar panels. There has not been a long history of sales involving leased solar systems. Appraisers and real estate brokers have discovered that many would be home buyers don't understand solar leases and therefore fearful of it.

In the short term, if you are considering a leased solar system, be sure to consider the length of time you consider staying in your home. If you only plan to stay for 3-5 years, in may make since not to lease a system.

In the longer term, as solar leases become more common, the fear associated with leasing solar in the eyes of the buyer will begin to fade.
---
Selling Your House in 2015? Don't Miss this Opportunity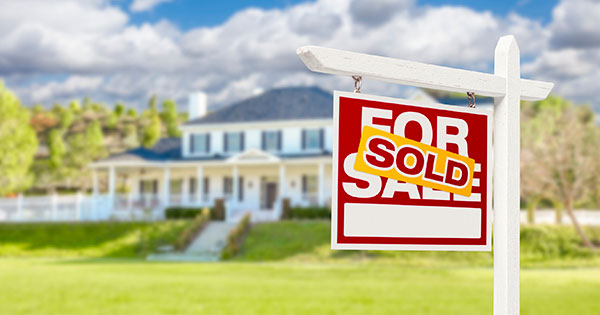 Every seller wants to get the best price for their house. We learned in high school that the best price for any item will be determined by the demand for that item relative to the supply of that item.

There is historical evidence that the demand for housing is about to increase dramatically. Each year, more homes sell in May, June, July, and August than any other four months of the year. Here is a graph of home sales last year by month: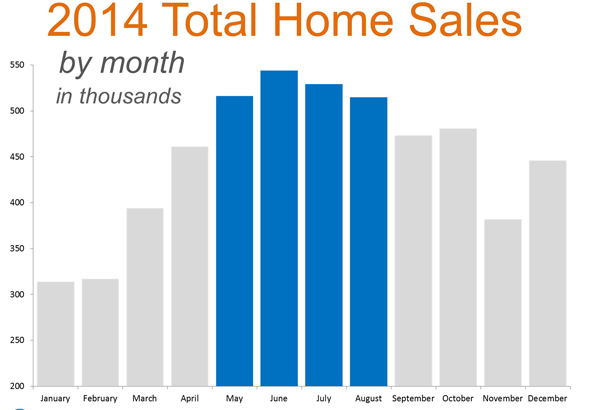 You want to make sure your house is available for sale during the peak selling season. If you are thinking of selling this year, contact our office at: 530-222-3800.