New Construction in Redding
Posted by Josh Barker on Tuesday, May 23, 2017 at 8:55 AM
By Josh Barker / May 23, 2017
Comment
The biggest challenge to Redding's housing market is the shortage of inventory for sale. A typical market would see a six-month supply of homes for sale. Currently, that number is below four months. This is the major reason Shasta County home prices have continued to appreciate at higher levels than historic averages.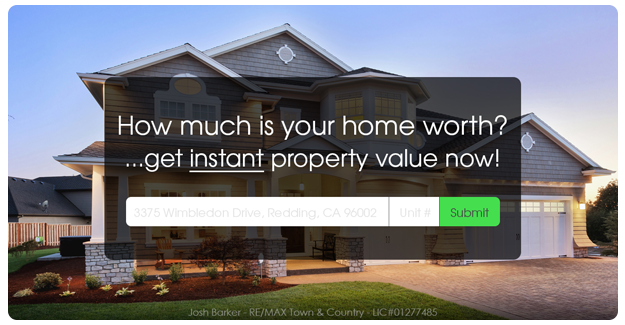 Check the value of your home instantly at www.reddinghomes.com/home-value
The good news is that builders are now starting to build more homes in lower price ranges. As you can see below, the City of Redding Building Division permit report shows that 2017 is off to a good start.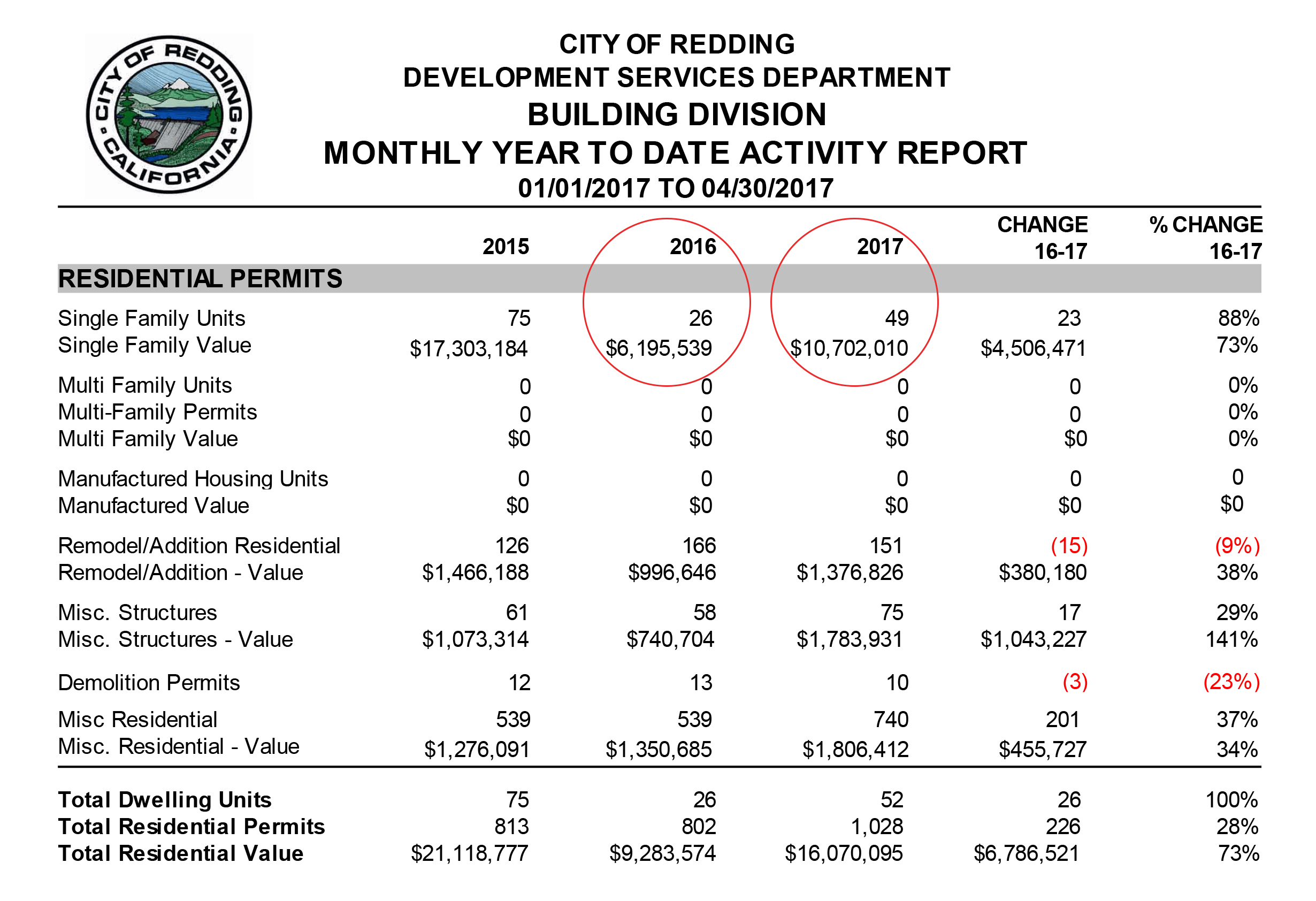 Builder Confidence is Up
The Housing Market Index from the National Association of Home Builders (NAHB) reveals that builder confidence increased last month. HousingWire quoted NAHB Chief Economist Robert Dietz about the reason for the increase in confidence amongst builders.
"The HMI measure of future sales conditions reached its highest level since June 2005,
a sign of growing consumer confidence in the new home market.
Especially as existing home inventory remains tight, we can
expect increased demand for new construction moving forward."
Builders are Meeting the Needs of Today's Purchaser
Builders are not only jumping into the market – they are doing a better job of matching current demand. The Wall Street Journal recently reported. We can see that same trend happening here in Shasta County, with developments like Shastina Ranches among others we can expect to see new construction continue through the summer and fall.
The graph below compares 2016 to 2017 new construction sales by price point. As we can see, builders are slowly beginning to shift to prices more favorable to the first-time and non-luxury buyer.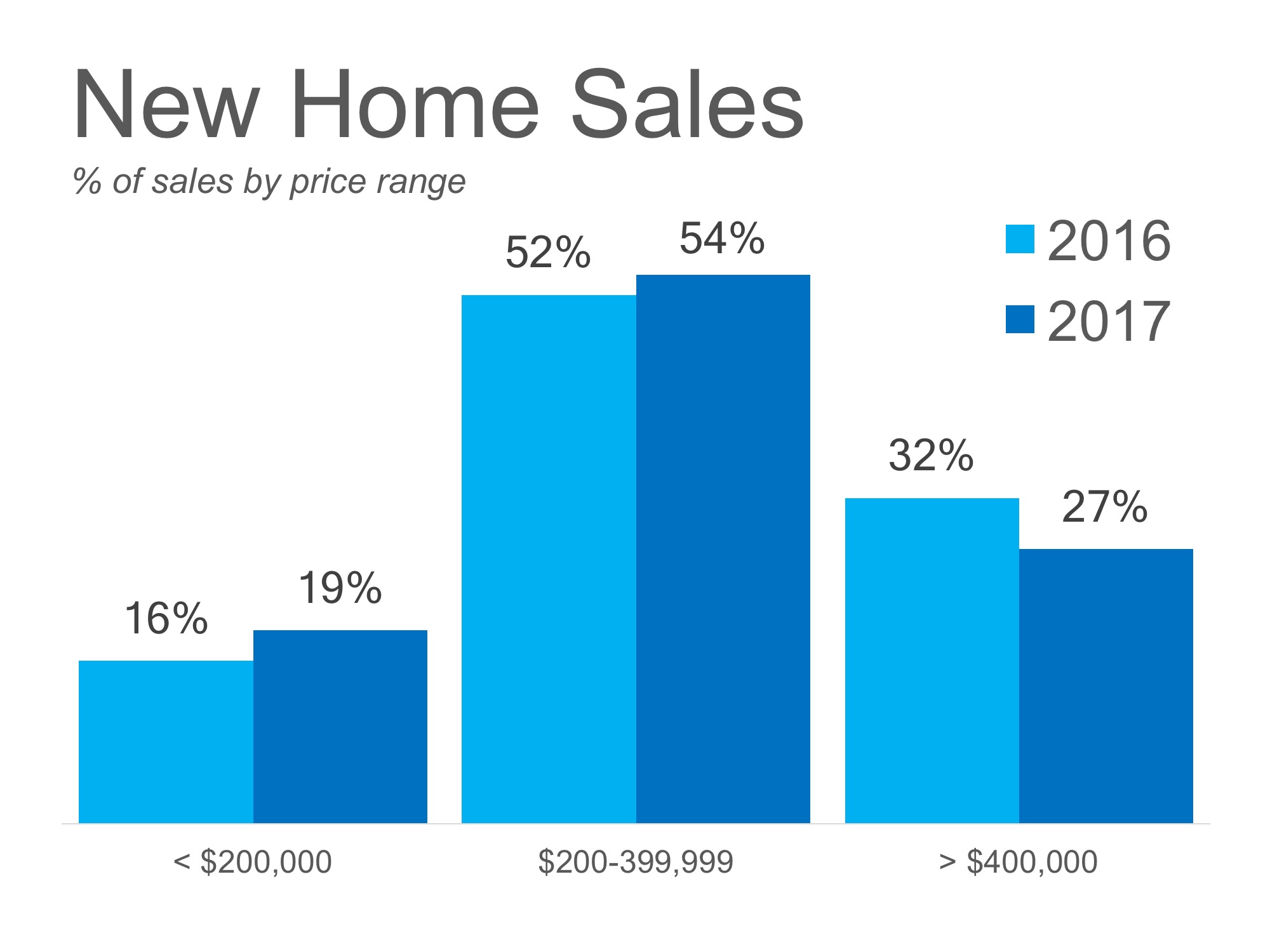 Bottom Line
There is a drastic need for a larger supply of home inventory to meet the skyrocketing demand, and builders are finally doing their part to help rectify this situation. Some homeowners will begin thinking of selling their current home to move-up to a newer home. This will help those first-time home buyers find a house suitable for their needs and price point. Check out what's for sale right now at www.reddinghomes.com