Redding Real Estate Shifted in November
Posted by Josh Barker on Wednesday, November 6, 2013 at 4:27 PM
By Josh Barker / November 6, 2013
Comment
From The Desk Of Josh Barker at
RE/MAX
It is the Holidays! Can you believe 2013 is almost over? The year 2013 has proven to be a great year for Redding Real Estate. Prices have continued to hold strong, and home inventory is in a stage of stabilizing. Foreclosures are continuing to decline and short sales are declining as well. Several new home builders are breaking ground in Shasta county and offering a fresh look to the area. Interest rates have remained low and the availability of financing has made it easier for buyers to purchase. This is a welcomed change from the down market of just a few years ago. Enjoy Thanksgiving!
Below is an update on some hot topics our office works with on a daily basis:
Home Inventory
Many listings come on the market in spring. Some will sit all summer long and expire in the fall. In the fall, fewer sellers come available to the market than at any other time of the year. This means that if you are thinking about selling, this may be the best opportunity of the year. Since interest rates are low and home buyers want to take advantage of them before they go up, buyers are still shopping this fall and winter. If your home is on the market, you will be competing against fewer home owners than at any other time of the year. Simply put, this fall there will be plenty of buyers in the Redding real estate market with fewer choices.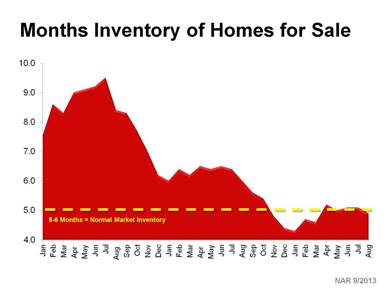 Interest rates
Rates on a 30 year mortgage are currently 4.5%. Experts are predicting rates to be as high as 4.8% by the end of the year. I have said it before and I will say it again, rates are expected to rise. The federal government is purchasing nearly 90% of all the mortgages that are funded. In the future the Feds want to purchase fewer mortgages (this is referred to as tapering). In order to accomplish this without hurting the housing market, the federal government needs banks, and investors to purchase mortgages. One way to get other investors to purchase mortgages is to raise rates.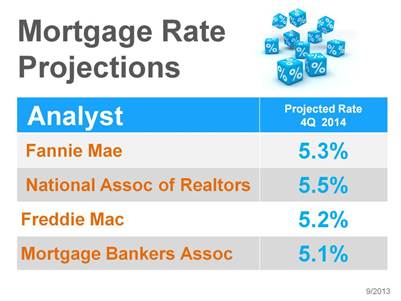 Foreclosures and short sales
Foreclosures and short sales are declining. Currently we are tracking nearly 500 distressed properties in Shasta County. This a smaller number than last year and home prices are improving because of it. In fact, most banks are pricing homes above market value and are having to perform price reductions in order to get sold. Buyers still like the sound of "foreclosure" or "short sale" but this label does not necessary translate into a great price. In fact, we have found that most of our buyers this year have located their ideal home on the normal market. This is welcoming news considering that normal purchases typically have a smoother process with fewer problems.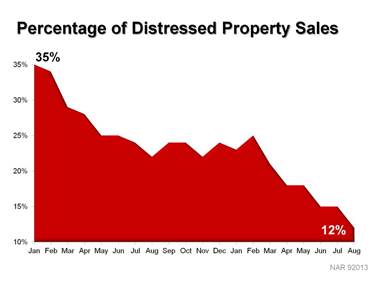 The national housing market
First, it seems that America's love affair with real estate has returned. Buyers are recognizing the overwhelming value in owning real estate. Nationally it is 35% cheaper to own a home than to rent. Secondly, home owners are gaining equity and this is allowing them to trade up to a bigger home, downsize or even move to a new area altogether. With more equity sellers in the market, there will be more inventory available for buyers to choose from. Finally, the inventory of homes for sale is increasing overall from the lows of early 2013. This is great news, as it will lead to a more stable market with normal appreciation levels.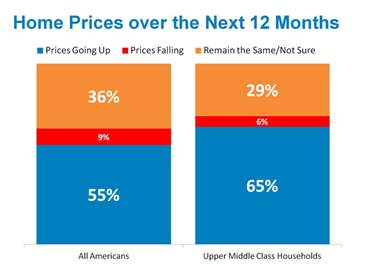 Thank you for all your great referrals!