September 2015 Market Update
Posted by Josh Barker on Friday, September 11, 2015 at 3:16 PM
By Josh Barker / September 11, 2015
Comment
From the Desk of Josh Barker

Click Here to watch Josh's video blog for the month of September
Happy September! Real Estate in Redding California and the greater Shasta County area has experienced significant gains over the past 3-4 years. Foreclosures are down, prices are up and new construction is happening all over the county. Prices have shown signs of stabilizing and buyer confidence has remained strong. The month of September has historically been a pivotal month for home sales and home inventory. We expect to see a reduction in the number of new listings coming to the market, as well as a reduction in the number of home sales. This is a normal seasonal change and will likely have no impact on home pricing. If you have any questions regarding Real Estate, please feel free to respond to this email or contact me at 530-222-3800
Make it a great September!
Josh Barker
Don't Wait to Move Up to Your Dream Home!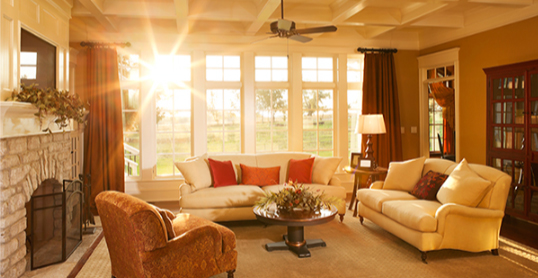 Now that the housing market has stabilized, more and more homeowners are considering moving up to their dream home. With interest rates still near 4% and home values on the rise, now may be a great time to make a move. Sellers should realize that waiting while mortgage rates are increasing probably doesn't make sense. As rates increase, the price of the house you can afford will decrease if you plan to stay within a certain budget for your monthly housing costs.
Here is a chart detailing this point: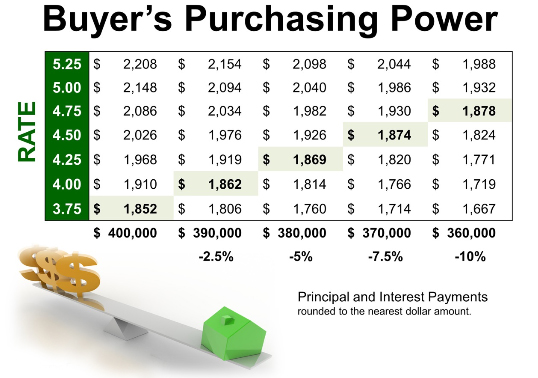 With each quarter percent increase in interest rate, the value of the home you can afford decreases by 2.5%, (in this example, $10,000). Experts predict that mortgage rates will be closer to 5% by this time next year.
Act now to get the most house for your hard earned money.
Where Are Mortgage Rates Headed? This Fall? Next Year?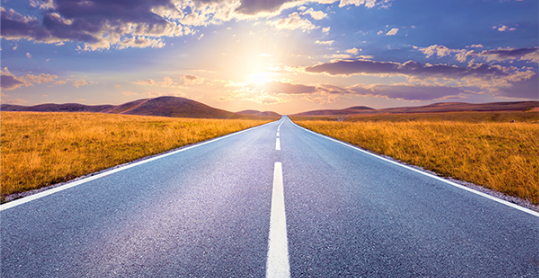 The interest rate you pay on your home mortgage has a direct impact on your monthly payment. The higher the rate the greater the payment will be. That is why it is important to look at where rates are headed when deciding to buy now or wait until next year.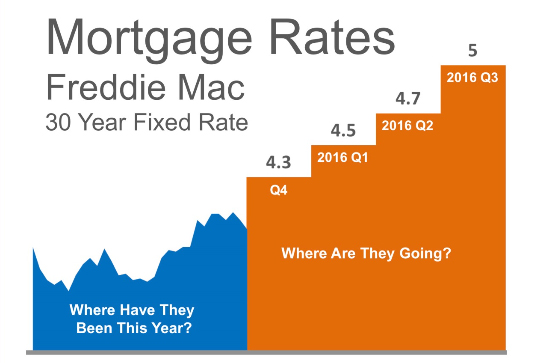 How Will This Impact Your Mortgage Payment?
Depending on the amount of the loan that you secure, a half of a percent (.5%) increase in interest rate can increase your monthly mortgage payment significantly. Dr. Frank Nothaft, the SVP & Chief Economist for CoreLogic, had this to say in their latest MarketPulse:
"If you are thinking of buying a home and have the financial means to do so, this could be a good time to take a look at the neighborhoods you are interested in. We expect home prices in our national index to be up about 4.3% in the next 12 months, and mortgage rates are also likely to increase over the next year."
If both the predictions of home price and interest rate increases become reality, families would wind up paying considerably more for their next home.
Bottom Line
Even a small increase in interest rate can impact your family's wealth. Meet with a local real estate professional to evaluate your ability to purchase your dream home.