Shasta County Market Update - April 2018
Posted by Josh Barker on Thursday, April 5, 2018 at 11:47 AM
By Josh Barker / April 5, 2018
Comment
Click Here to watch Josh's video blog for the month of March.
---
From The Desk Of Josh Barker at RE/MAX,
The real estate market has continued to perform well in the first quarter. Sales are strong and prices are inching up in most price ranges. The spring is sure to bring lots of new homes to the market for sale and a large supply of buyers ready to purchase. This month we will review several of the hottest topics trending now. As always, feel free to contact me with any additional questions. Have a great start to spring!
Your Realtor,
Josh Barker
---
Interest Rates
Interest rates appear to be one of the hottest topics buzzing around the market at this time. Last year, the average 30-year mortgage interest rate was averaging just below 4%. Currently, the average rate is averaging 4.75% for the same 30-year fixed mortgage. For those that have seen interest rates much higher in the past, this may not sound like a big deal. However, home appreciation in Shasta County can be impacted by higher interest rates. If a home buyer's purchasing power is impacted by rising rates, it could have an impact on demand, which in turn can impact appreciation. We will be watching this closely in the months to come.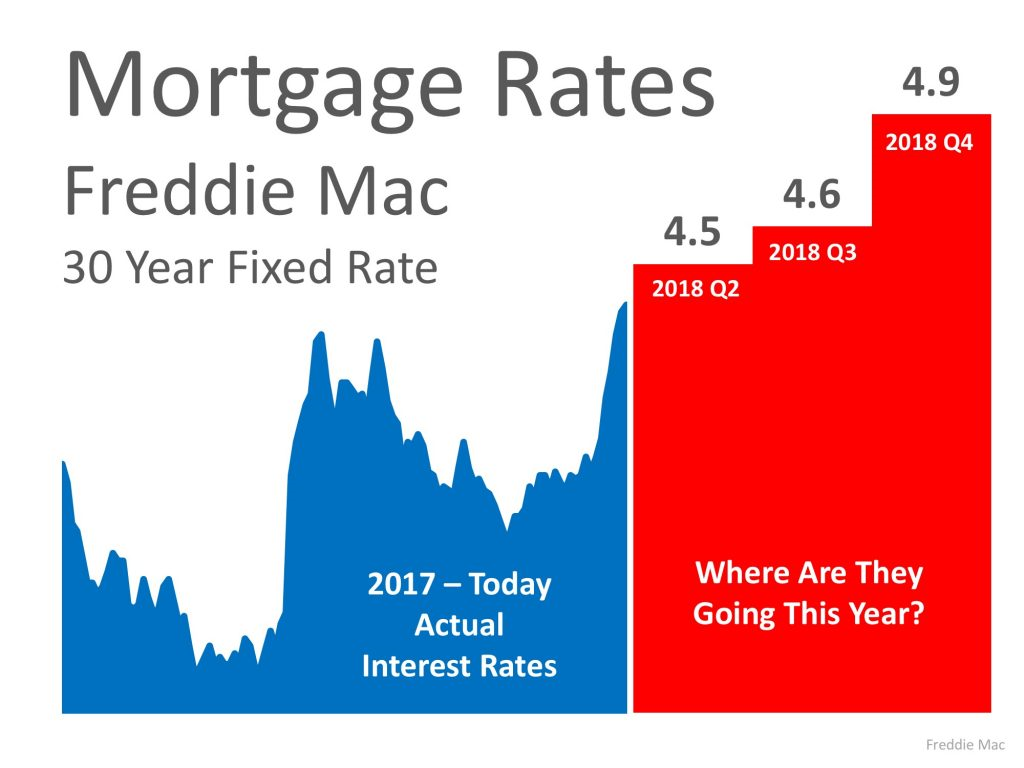 ---
Home Sales
Home sales in the month of March declined to 235 compared to 267 sales the year before. This year home sales started well ahead of the previous year. However, the year-to-date home sales of 652 have remained the same year over year. Clearly, the year to date sales is good news. We will have to watch the month of April closely to see if we are developing a declining trend or if March was an anomaly. If the trend continues, it may be the first sign that the rise in interest rates is having a negative impact.
---
New Construction
New construction in Shasta County is beginning to pick up some steam. Most of the attention for new construction is focused around Salt Creek in West Redding, off Airport Road in East Redding, and behind the Walmart in Anderson. There are several additional projects scattered around other areas as well. We are on pace to exceed housing starts throughout the county compared to last year. This is a great addition to the local market. Not only does new construction create jobs, it also eases the burden on an already tight housing market.
Check out the new construction by visiting www.reddinghomes.com/new-homes.
---
Rental Market
If you have been on the hunt for a rental, I do not need to tell you how tight the rental market is. The vacancy rate is far below historical averages and I would venture to say it is the tightest I have seen it since the year 2000. Rental rates have increased quickly, and from the looks of it, rates are likely to rise more. The State, Shasta County, and the City of Redding have all recognized the problems that this creates and the impact it has on the cost of living. I expect to see re-zoning, building fee incentives, and smoother approval processes in the future. If the City of Redding gets ahead of this issue quickly, there will be a real opportunity to ease the rental rate burden and create an even more attractive incentive to live in our beautiful community.
---
Home Values
The average sales price in Shasta County is currently averaging around $267,000 per year to date compared to $265,000 one year ago. The lower end market has experienced the most appreciation over the last year. Higher priced homes have appreciated far less but have been selling at a higher pace compared to years past.

You can check the value of your home instantly by visiting www.reddinghomes.com/home-value.
On a personal note, I wanted to share that because of you and your amazing referrals, we were ranked #1 in the RE/MAX network for the state of California in 2017. This is only possible because of the great clients we have had the privilege to serve. On behalf of our entire team, we would all like to say thank you for all your support and for entrusting us with your referrals. We appreciate you very much. As always, if you have any questions, please feel free to respond to this email or contact me at 530-222-3800.
Have a great April!
Josh Barker