Shasta County Market Update August 2016
Posted by Josh Barker on Tuesday, August 2, 2016 at 4:54 PM
By Josh Barker / August 2, 2016
Comment
From the Desk of Josh Barker
Interest Rates have continued to fall in recent months. Due to weak economic conditions in Europe, many foreign investors are purchasing US bonds which is contributing to the lower interest rate environment. Although this recent drop in rates may be temporary, it is certainly improving the home affordability index. Many home buyers in today's market will be enjoying what could likely be the lowest rates we could see in a generation.
Click Here to watch Josh's video blog for the month of August
---
The Rental Market in Shasta County is continuing to perform exceeding well. Vacancy rates are hovering in the single digits and due to a lack of new construction, the rental market is expected to remain tight for years to come. This is providing a great opportunity for investors seeking predictable returns on their investment.
Core Logic (a large data collector of real estate statistics) recently reported that 94% of all Americans have equity in their homes. In addition, it is estimated that 80% of homeowners have significant equity of 20% or more. This is an important statistic to consider and will become a larger contributing factor to the move-up buyer segment of the housing market in the future.
If you are interested in your home's potential value, simply click here: www.shastahomevalue.com. This tool will provide you with an instant snapshot of your home's approximate value and is free for you to use.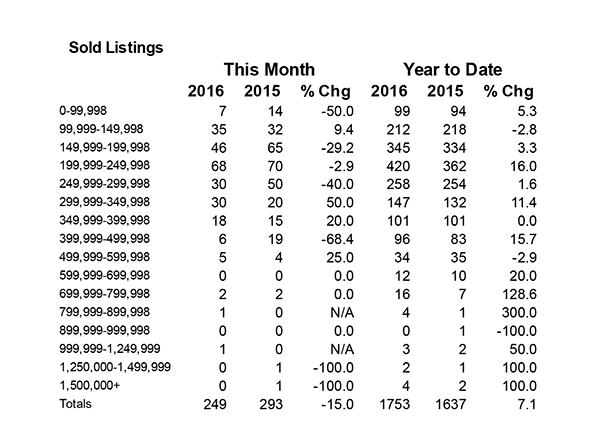 According to the Shasta County MLS, the number of homes sold in July decreased by 15% compared to July of 2015 (249 this year compared to 293 last year). This noticeable shift in home sales is largely due to the decrease in the supply of homes for sale in the lower end price range. With fewer listings come fewer sales.
The lower end price range of the housing market (between 0-$300k) is experiencing a tighter home inventory. This shift in the local Shasta County housing market has created some challenges for price ranges, I created a home buyer strategy that you are welcome to use. Simply click here to learn more www.reddinghomes.com/buying-home/.
In contrast to the entry level market, the upper end price range of the housing market (between $300k-$1million+) is experiencing an increase in inventory over years past. This shift is creating longer marketing times and a noticeable increase in price reductions. Many of the buyers in this price range are enjoying an increase in options to purchase.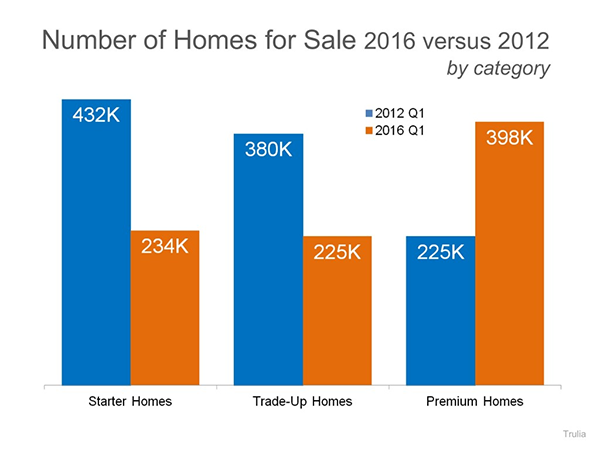 Bottom Line
The Shasta County housing market is in a shift. The lower end price ranges are performing well with appreciation taking place, shorter marketing times, and lots of competition. In contrast the upper end price ranges are experiencing an increase in inventory, little to no appreciation and longer marketing times. Although I fully expect to see continued appreciation overall, it is important to recognize that the entire market will likely not perform the same across all price ranges.
If you have any further questions regarding the Real Estate Market in Shasta County, please feel free to contact me at 530-222-3800.
Your local Realtor,
Josh Barker