Shasta County Market Update - August 2021
Posted by Josh Barker on Tuesday, August 3, 2021 at 12:15 PM
By Josh Barker / August 3, 2021
Comment
Click Here to watch Josh's video blog for the month of August.
From the Desk Of Josh Barker
As the market begins to transition from a pandemic related market to a more traditional market there will be noticeable changes to be on the watch out for. This month we will dive into some of the hottest topics trending now in the real estate market. As always, if you have any additional questions please feel free to contact me at the office at 530-222-3800.
MARKET UPDATE FOR AUGUST 2021
Homes Sales Report For July
Homes sales in the month of July fished at 300 closings, down from 363 in the month of June and down 25% from the month of July of last year. Higher home prices combined with lower inventory has contributed to the impact on the overall sales volume. In addition, the major migration pattern shifts from larger cities is showing signs of stabilizing and could reduce overall buyer demand in the local market.
Homes Listing For Sale Report For July
The number of home listings available for purchase is increasing. Currently there are approximately 600 dwellings available for sale up from 462 dwellings for sale in March of this year. The absorption rate (the number of months of supply) has also jumped from 1.65 months supply in March to 1.85 month supply in July, a 16% increase. These numbers may not appear all that impressive on the surface, but it does illustrate the point that home inventory relative to demand is no longer decreasing.
Interest Rates
Interest rates continue to remain historically low, although, in recent weeks have nudged a bit higher. Most experts predict rates to level off in the mid 3% range by the 4th quarter. As interest rates increase, the purchasing power of the average buyer diminishes slightly. For every 1% in rate increase, a borrower's purchasing power is reduced approximately 10%. Provided interest rates do not increase quickly, it is likely that overall effect of rates on home prices will remain marginal. However, if interest rates increase abruptly, there could be a corresponding effect on home prices.
Opportunity For Transitioning Home Sellers
The recent changes in home inventory may serve as an excellent opportunity for transitioning home sellers. As the inventory increases, existing homeowners will have more options of homes to choose from for purchase. At the same time, homes are still selling quickly- which means the process can be completed with less stress and concern.
The Media Impact
The future of the real estate market has been a popular discussion for many. Smart people on both sides of the issue have excellent points. One topic most experts agree on in the current state of the market is due to extremely low inventory relative to the demand, combined with historically low interest rates. As these major factors begin to shift we can all expect news organizations to pick and choose eye catching headlines that grab attention. If the factors of supply relative to demand and interest rates adjust slowly, the market will likely transition to a more balanced market.
The Future For Real Estate
The long term prospects of the real estate market are positive. The country simply does not have enough existing housing units to need the demands of the future. However, we currently have a housing market the at is largely a reflection of a pandemic. How these two issues reconcile is what makes this market very interesting. In the short term, the overall housing market and economy has to rebalance. In the longer term, the market will have to grow to meet the growing needs.
Below are a collection of slides that correlate with many of the topics discussed in this mid-year review. Please feel free to contact our office with any additional questions you may have. 530-222-3800
Learn more about Josh Barkers 5 proven steps to selling your home by visiting reddinghomes.com/selling-your-home/

Learn more about Josh Barker's proven ideal investment formula by visiting reddinghomes.com/buying-home/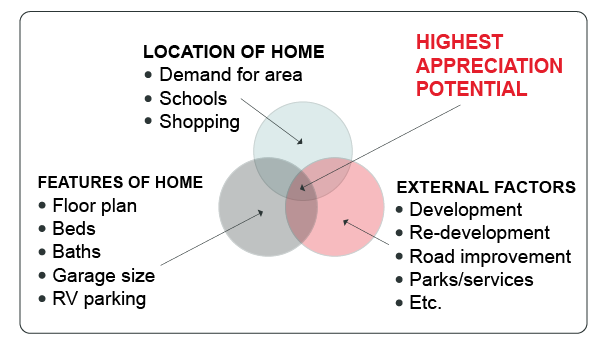 Check the average value for your home instantly by visiting reddinghomes.com/home-value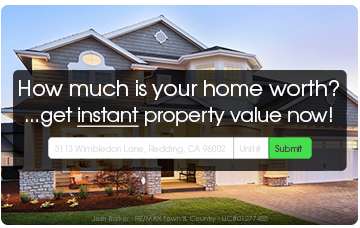 Make it a great August!
Josh Barker
P.S. You can view all of our past real estate market updates by visiting www.reddinghomes.com/blog.