Shasta County Market Update - December 2018
Posted by Josh Barker on Tuesday, December 4, 2018 at 10:03 AM
By Josh Barker / December 4, 2018
Comment
Click Here to watch Josh's video blog for the month of December.
---
From The Desk Of Josh Barker @ RE/MAX
Home Prices
The average sales price for a home in the month of November was $286,000 up from $274,000 in November of last year. This overall increase in the average sales price has put many of the remaining underwater mortgages out of the red and back into positive equity positions. Although the market price for a home is clearly up over last year, home prices are still an average of 10% below the average prices of 2006 when the market was at its all-time high. Home price appreciation is expected to continue to rise in 2019 and at a slower pace than in 2018. The largest impact on this projection will be the increase in buyer demand due to "fire-related buyers" that Shasta County may receive from the Paradise area.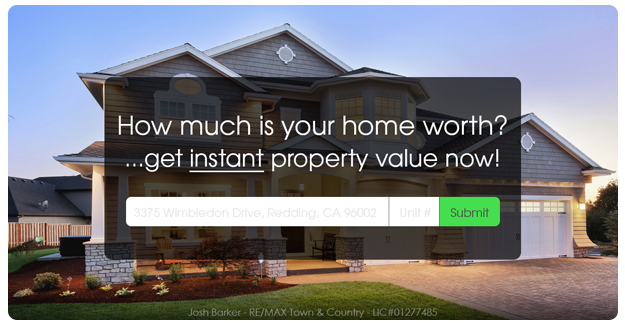 Interest Rates
Interest rates have crossed over the 5% range in the past several months and all projections point to an even higher interest rate environment in the near future. The Federal Reserve who carries the most weight in mortgage rate pricing has stated that they intend to raise the interest rate several more times in 2019, provided the economy continues to grow. As mortgage rates increase, many on the edge of being able to qualify - risk being priced out of the market which could have the largest impact on sales volume in 2019.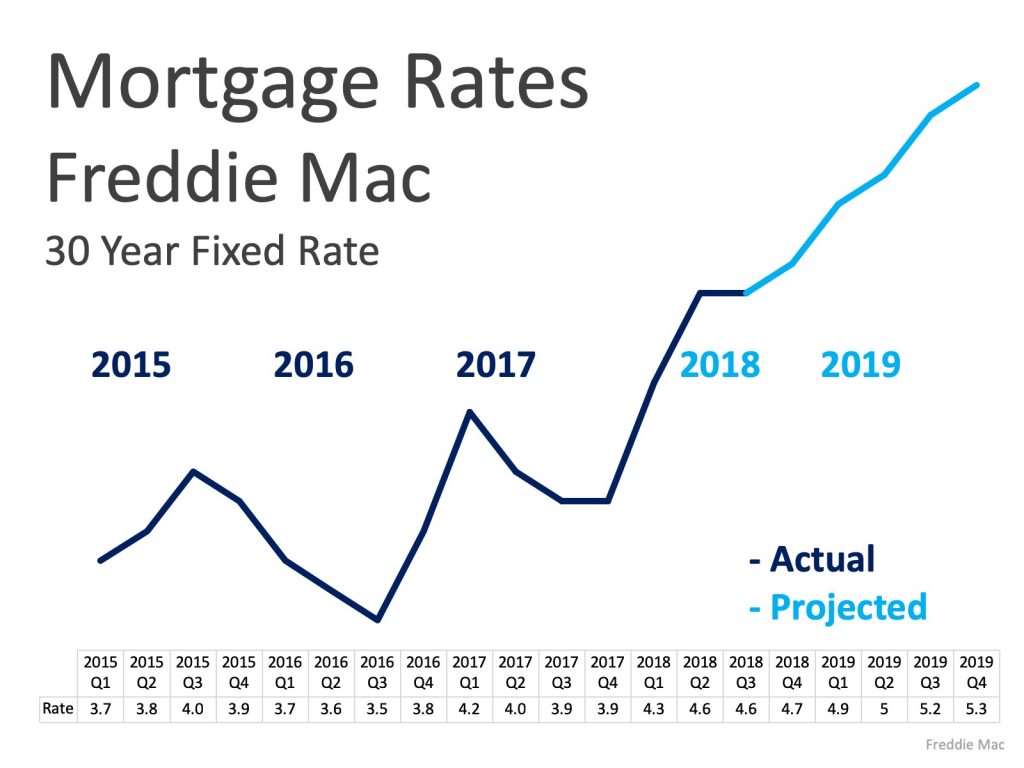 Home Inventory
The number of homes available for sale in Shasta County currently is hovering around 1,035 homes for sale up from 1,020 one year ago. The stability in the number of homes for sale will likely keep prices in check and prevent any major run-up in home prices. New listings coming to the market in the month of November was up by 30% compared to last November which is welcomed news for many buyers that are currently searching for a home.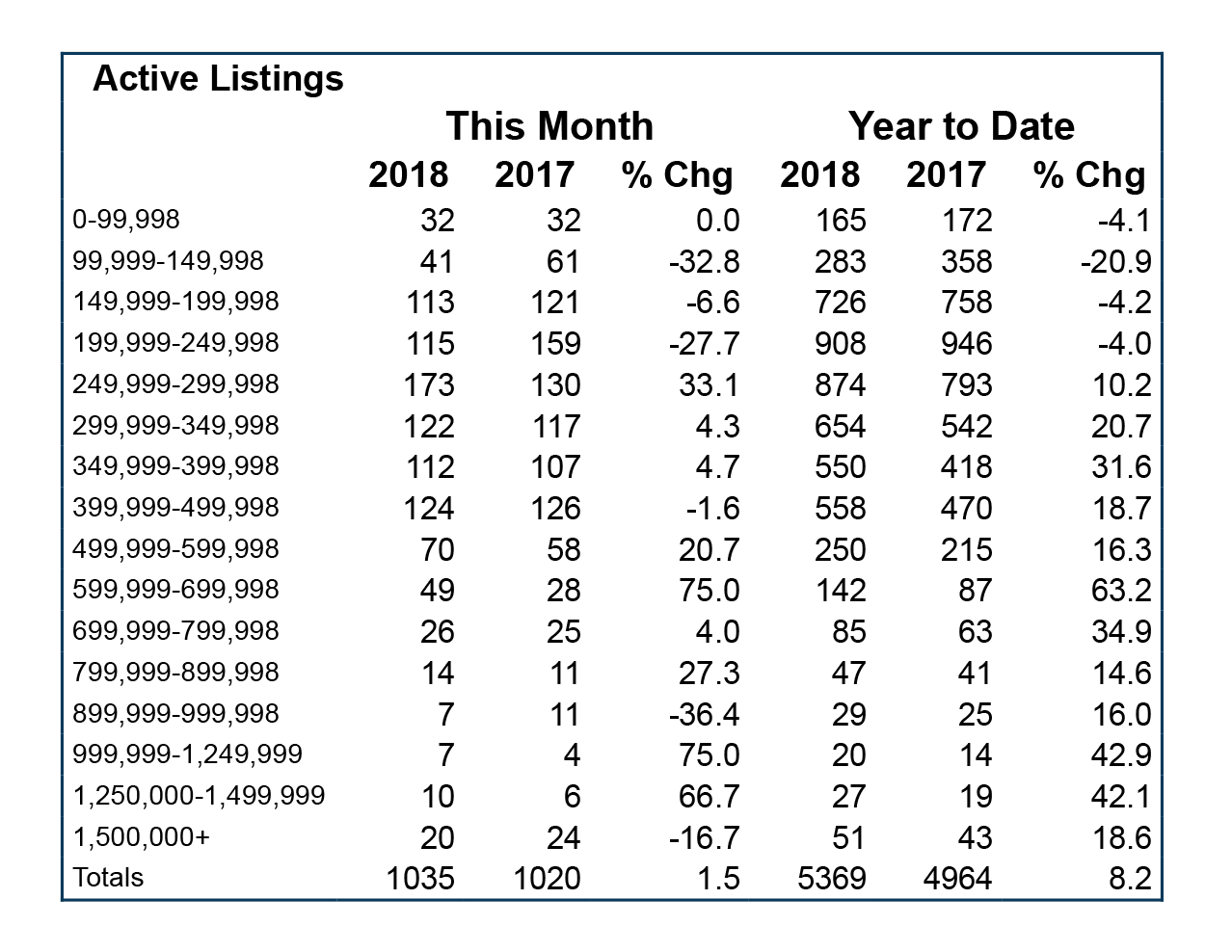 Buyer Demand
Buyer demand in Shasta County is considered strong by nearly every account and with the addition of "fire-related buyers" in the market, we expect this trend to remain consistent throughout the winter months. This winter season, unlike previous winter seasons, we do not anticipate to see a significant slow down in sales volume. There are simply too many buyers in need of housing due to the fires to see our traditional seasonal slowdown.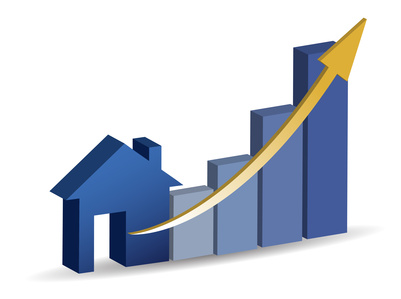 New Construction
New construction in Shasta County is trending up. With multiple new subdivisions coming to the market, expansion of existing subdivisions, and fire related new construction, it is expected that 2019 will likely be our busiest year for new construction since 2007. The cost of new construction is also rising quickly as well. Prior to the fires, an average entry level home cost an average of approximately $150 per foot to construct. Currently, these same entry level homes can cost in excess of $185 per foot to build. We have been receiving reports of custom home construction costing in excess of $230 per foot to construct. The cost of new construction will likely become a major barrier for new home development in the future if prices are not held in check.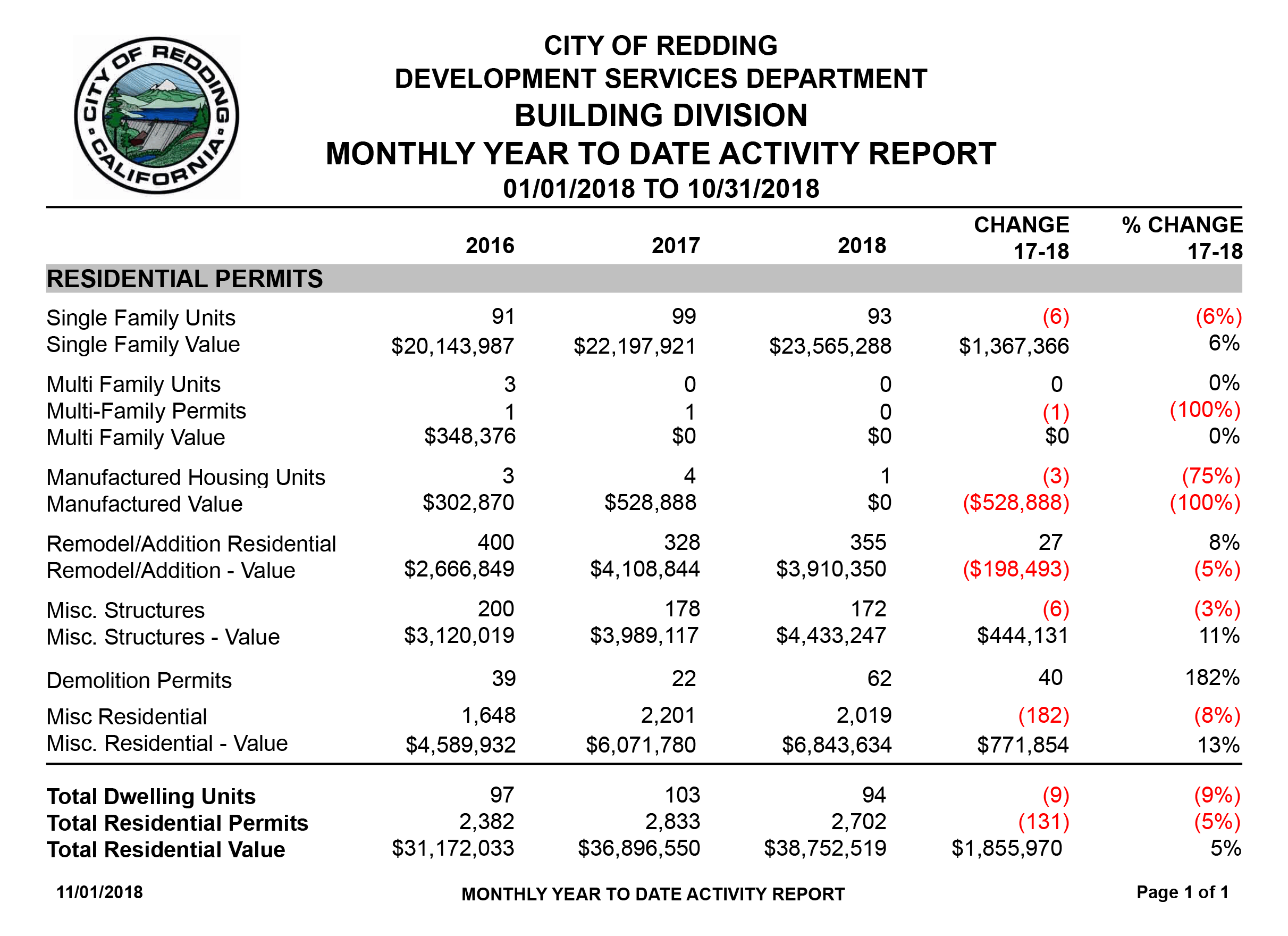 Instant Offers
Many online companies, as well as several local companies, are boasting of an "Instant offer solution to selling a home". Though these programs can be understandably attractive, keep in mind that no company is in the business of losing money. This means that for those who participate, it could be expected that a person could leave thousands of dollars on the table. In most cases, this program is designed to "get in the front door" and then "bait and switch" a person to a more equitable solution. In either case, this is not a recommended way to start the process of selling a home for the highest price, which in many cases is your most valuable asset. You decide...

In closing and on behalf of all of us here at Josh Barker Real Estate Advisers, thank you for all of your amazing referrals and support throughout this past year. We wish all of you a tremendous Holiday Season and a Happy New Year!
Your Realtor,
Josh Barker
P.S. Our office proudly participates in TOYS for TOTS each year. This year is especially important as many families have lost their homes and of course their children lost everything as well. If you would like to participate, simply drop off a new unwrapped toy at our office valued at $10.00 or more prior to December 18th, and we will make sure that it gets to a special child in need.
As always, if you have any questions, please feel free to respond to this email or contact me at 530-222-3800.