Shasta County Market Update - December 2021
Posted by Josh Barker on Wednesday, December 1, 2021 at 11:37 AM
By Josh Barker / December 1, 2021
Comment
Click Here to watch Josh's video blog for the month of December.
From the Desk Of Josh Barker
First and foremost I hope that all of you are well and enjoying time with friends and family this Holiday season. The surrounding mountains are snow capped and the colors in the trees are an amazing treat for all of us here in the North State. For those of you that are out of town reading this newsletter, come and visit us in the North State soon! I would also like to take a moment and thank all of you for your continued support and feedback regarding our monthly newsletter. Our viewership has just surpassed 20,000 and our commitment to bringing the local real estate news to all of you has never been higher. This month we will briefly touch on several of the hottest topics trending now in our local market. If you have any questions, please do not hesitate to reach out by responding to this email or contact us at the office at 530-222-3800. Happy Holidays!
MARKET UPDATE FOR DECEMBER 2021
Home Sales
Home sales in the month of November finished at 255 closings similar to last month, and slightly higher than the 259 reported in November of last year. The reduced volume of home sales in the local market over the past several months is leading many to believe that the market is transforming into a more normal and balanced market.
Listing Inventory
The number of active listings for sale in the local market is currently hovering at approximately 635 listings for sale, down slightly over last month which reflects the normal seasonal change. Although the inventory remains lower than last year, it has continued to trend up since the lowest point in March of this year when inventory hovered around 465 properties for sale. The recent inventory increases are a welcomed addition to the already depleted housing supply.
Buyer Demand
The number of buyers shopping for homes has decreased in recent months. Earlier this year it was common to see 10-15 offers on a single property. Today, these same types of properties may only receive 1-3 offers. Although the home is sold in either case, this recent trend is revealing that the market is beginning to cool off. We expect to see clean and well priced homes continue to sell quickly, but the days of "testing the market" are numbered if this trend continues.
Rental Market
The rental market continues to perform exceedingly well. Many property management companies are sitting on low inventories and vacancy rates are extremely low. The cost to rent has continued to climb in recent months and this trend is expected to continue as properties become vacant and are re-rented. If you or anyone you know is planning to rent, start your search early. The low rental inventory could prove to be more challenging than expected.
Home Price Appreciation
The average price for a home jumped an eye catching 17% over the past year in the Shasta County market. Local homeowners are sitting on more equity today than at any other time over the past 10 years. The rate of appreciation is beginning to cool off and most home price expectation surveys are projecting a 5% appreciation in 2022, assuming there are no major economic disruptions or interest rate increases.
Mortgage Rates
Mortgage rates have trended up slightly over recent months and are currently averaging 3.25% for a 30 year fixed mortgage. The Federal Reserve has recently stated they intend to raise rates half of one percent in the next year which could translate into a 3.75% interest rate for a 30 year mortgage by the third quarter of next year. Keep in mind, for every one percent that the interest rate increases, the borrower's purchasing power is reduced by approximately ten percent.
Below are a collection of slides that correlate with many of the topics discussed in this mid-year review. Please feel free to contact our office at 530-222-3800 with any additional questions you may have.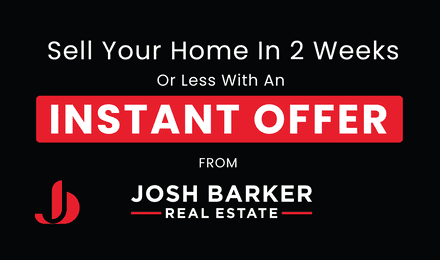 Learn more about Josh Barkers 5 proven steps to selling your home by visiting reddinghomes.com/selling-your-home/


Learn more about Josh Barker's proven ideal investment formula by visiting reddinghomes.com/buying-home/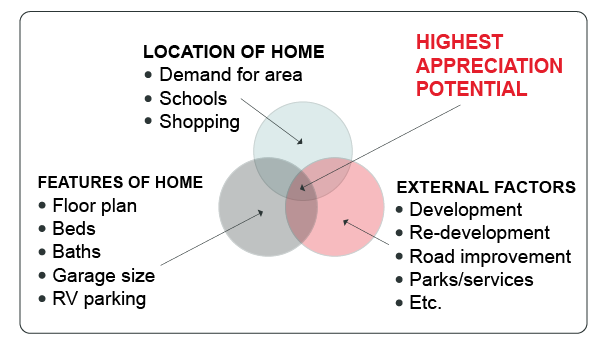 Check the average value for your home instantly by visiting reddinghomes.com/home-value