Shasta County Market Update February 2017
Posted by Josh Barker on Monday, February 6, 2017 at 9:59 AM
By Josh Barker / February 6, 2017
Comment
Shasta County Real Estate Market Starting 2017 in High Gear!
Click Here to watch Josh's video blog for the month of February
---
Hot topics trending now in Shasta County...
Consumer Confidence at Highest Level since August 2001
There are many contributing factors to this increase:
In regards to Real Estate, the local economy is performing better than in years past.
Interest rates still remain low and there are many financing options available.
The stock market is responding positively to the election.
With the Presidential Election behind us, it is projected that many buyers and sellers will enter the market early this year. Whether you're a first-time buyer or looking to move up from your old home, now is a great time to take advantage of the lower interest rates before they increase later this year.
Inventory of Homes For Sale in Shasta County
If you're a buyer currently looking for a home you may notice there are currently fewer to choose from. In fact the inventory of homes for sale is down by 20-25% compared to last year. See all homes for sale at www.reddinghomes.com. Be sure to sign up to be the first to see new listings as soon as they hit the market!
Home Sales UP by 10%
It's early in the year but I fully expect the number of sales to trend very similar to last year. I've already noticed many buyers entering the market, and not waiting for the spring buyer rush that we've seen in the past.
With lower inventory and higher amount of sales occurring, Redding home buyers are experiencing a hot market. This is good news for sellers! If your home is currently on the market and priced properly you can expect fewer days on the market. Of course, homes further away from Redding might be on the market a bit longer since the buyer demand may begin to slow slightly.
Median Home Price
The median home price in Shasta County is projected to increase by an average of 4%. This is largely due to a strong buyer demand. You can check the value of your home instantly at www.shastahomevalue.com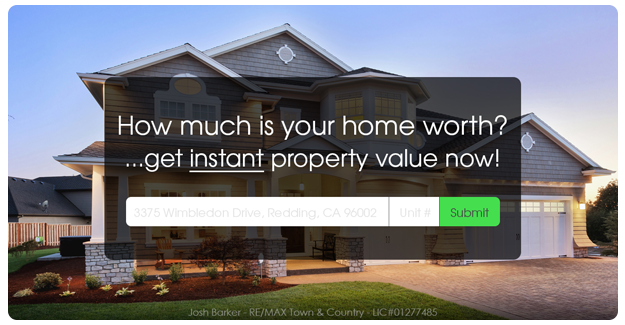 New Home Construction
Local City Building Departments have released monthly reports showing the latest building permits which have been pulled for new residential construction. The latest reports show Anderson is currently outpacing Redding in regards to new home construction. I suspect the cost for new construction is lower in Anderson than it is in Redding, and this is pulling those contractors to build in Anderson. There are multiple subdivision projects in Anderson right now, and we will expect to see that inventory hit the market in late Spring and early Summer.
New Commercial Real Estate
Commercial real estate construction is projected to be very low in Shasta County in 2017. The cost of new commercial construction here in the City of Redding is up astronomically. The cost to build and develop properties and meet all the current codes handed down by the State of California, as well as the additional codes for the City of Redding are staggering. In most cases, the final cost to build and develop new property is far greater than the appraised value. This is good news if you own or currently rent a commercial property. You can expect rents to remain stable due to the lack of competition from new buildings entering the market.
Search all commercial real estate in the Shasta County market at www.reddinghomes.com/commercial
Bottom Line
The Shasta County housing market is strong and poised to grow. Home prices are stable, and rising at a moderate pace. If you have any questions regarding real estate in Shasta County, we are here to help. Feel free to reach out to me by email [email protected] or contact me at 530-222-3800.
Your Realtor,
Josh Barker