Shasta County Market Update - February 2019
Posted by Josh Barker on Friday, February 1, 2019 at 9:06 AM
By Josh Barker / February 1, 2019
Comment
Click Here to watch Josh's video blog for the month of February.
---
From The Desk Of Josh Barker @ RE/MAX
The month of February is off to a great start due to a strong January. The middle and lower price ranges have performed very well when compared to homes that are priced over $650,000. This month we will discuss some of the hottest topics trending now in our local market. If you have any questions please feel free to respond to this email or contact me at the office at 530-222-3800.
Home prices
Home price trends in our local market are fairly predictable. Each year in the 4th quarter, home prices begin to level off due to a slow down in buyer demand and overall home inventory available for sale due to the holidays. In the 1st quarter of each year we begin to see the number of homes sales increase. This means that home prices in the month of January and February tend to mirror the home prices of the 4th quarter of the previous year. Once the market transitions into the second quarter, depending on the size of the overall home inventory for sale, the number of home buyers shopping in the local market and interest rates, the housing market could experience an increase in appreciation. When it comes to home price expectations, the months of January and February tend to be months of "wait and see". Since most of my readers are looking for more than "wait and see" I will say this...I am expecting home prices to push up by approximately 3% this year provided interest rates remain the same. Check the Value of Your Home Instantly www.reddinghomes.com/home-value.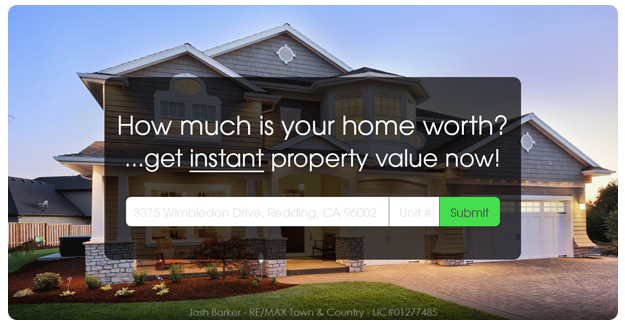 Home Inventory
The total number of homes available for purchase in Shasta County is currently 919. Up from 865 in the same period last year. This is a good sign for would be home buyers because there are more homes to choose from. These numbers could be mean slightly longer market times for home sellers. Keep in mind, homes that are priced well, show well, and marketed properly can still enjoy shorter than average market times.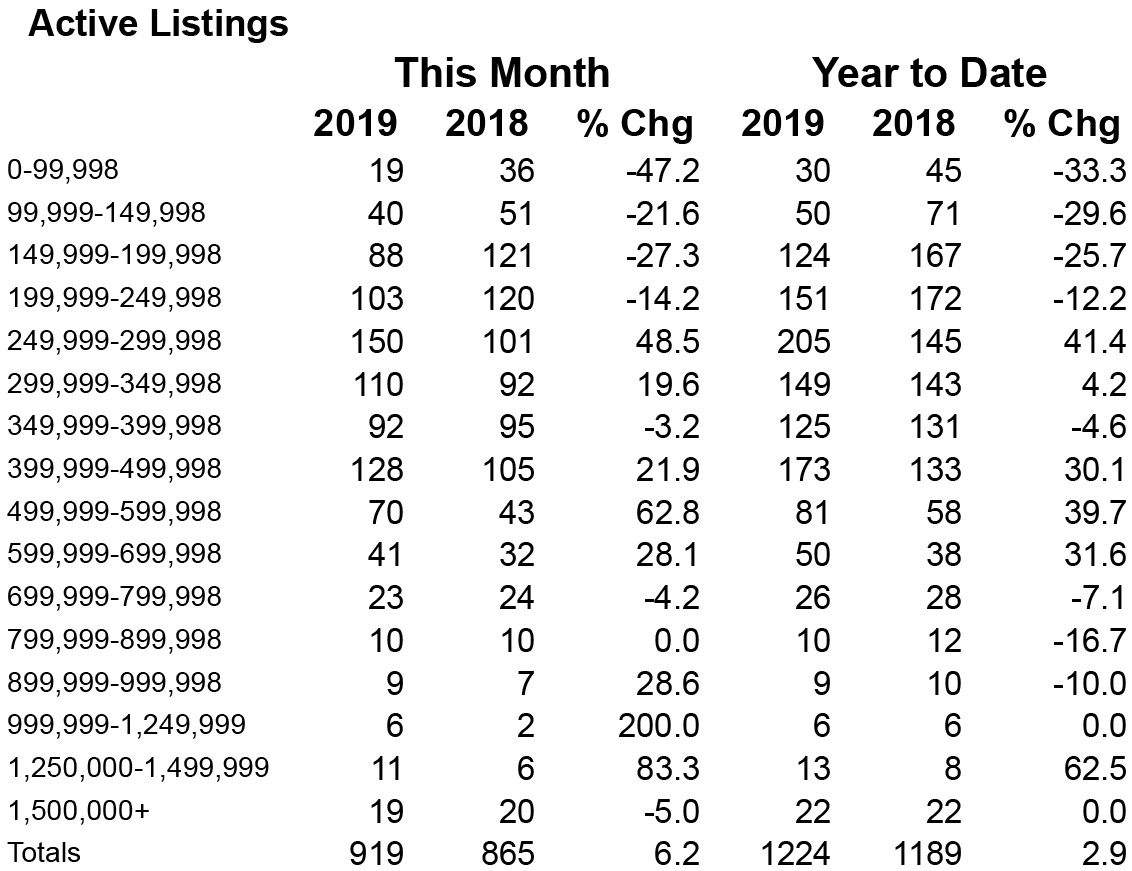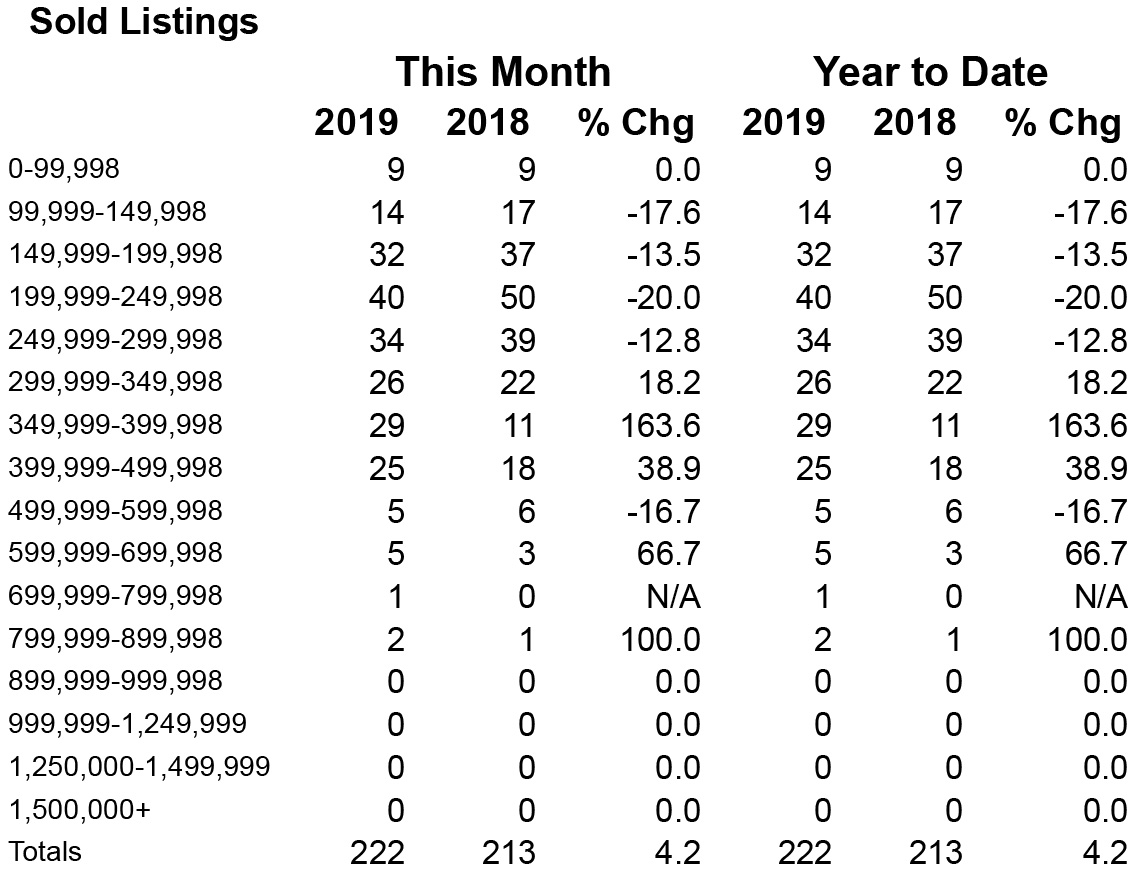 New Construction
New construction is by far my largest concern for the local housing market. With the fires that have plagued the state and had a direct hit on our community, the demand for labor has been tapped out. The cost of new construction has increased and will likely become a major barrier to meeting the overall housing needs of our community. Although new construction in Shasta County will be up in 2019, the vast majority of the increase in new builds will be for the homeowners affected by the local CARR fire. This means that very little new home inventory will be allocated to buyers just looking to move up to a new home. With construction costs increasing, it will be a balancing act for home builders to produce product at a cost that makes sense for all parties involved.
Click here to search all homes for sale in Shasta County.
Interest Rates
Mortgage interest rates are currently averaging between 4.75% and 5% depending on the type of financing a borrower obtains. For those of us that have participated in home ownership for a few decades or more, we recognize how low these rates are historically. However, many of today's new home buyers have been exposed to historically low interest rates for an extended period of time. For this reason, we can expect there to be a psychological impact as mortgage rates increase. In addition, home prices in our local market are equally impacted by mortgage rates due to the fact so many of our local buyers obtain financing in order to purchase a home. For every 1% that the mortgage rate increases, the buyers purchasing power decreases by 10%. The Federal Reserve, the entity that is responsible for setting rates, has stated their desire to raise rates a full 1/2% in 2019. It is a likely scenario if the overall US economy continues to grow at a brisk pace.
Bottom Line
The local real estate market is off to a great start in 2019. Interest rates are averaging below 5% and buyer optimism is high. New construction will be a hot topic throughout this year.
As always, if you have any additional questions, please feel free to respond to this email or contact me directly at the office at 530-222-3800. I hope that all of you have a great start to 2019!
Your Realtor,
Josh Barker