Shasta County Market Update - January 2019
Posted by Josh Barker on Tuesday, January 8, 2019 at 9:16 AM
By Josh Barker / January 8, 2019
Comment
Click Here to watch Josh's video blog for the month of January.
---
From The Desk Of Josh Barker @ RE/MAX
First and foremost, Happy New Year! I hope that all of you had an enjoyable and restful Holiday season. This month we will kick off the new year sharing a recap of how the housing market performed here in Shasta County in 2018 and what to expect in 2019. Some of the hottest topics are discussed below. Please feel free to contact me with any additional questions. We look forward to being your resource in 2019!
Home prices
The average price a home sold for in 2018 was $287,000 up from $276,000 in 2017. This represents a 4% increase in the average sales price year over year. Both low-interest rates, a strong economy, and the absence of the distressed property market have all contributed to the increase. Click here to check the value of your home instantly!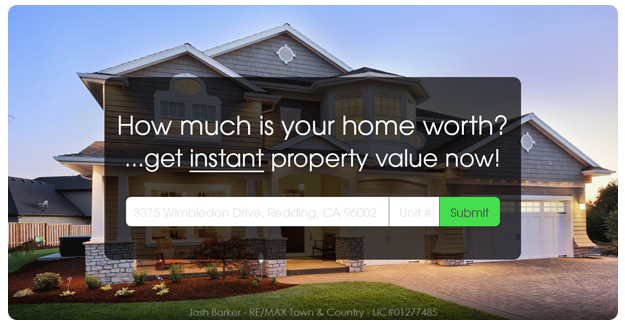 Average days to sell a home
The average days it took from when a home went active on the market, sold and closed escrow trended down to an average 99 days in the month of December compared to 111 days the year before. Shorter market times signal strong buyer demand for fair priced homes that show well.
Homes sold
In 2018 3,303 homes closed escrow up from 3,187 homes sold in 2017 representing a 3.6% increase in home sales year over year. A large contributing factor was the local CARR fire that caused many who lost their homes to purchase another home in our local market.
New listings
The number of new listings coming to the market in 2018 is estimated at 4,758 compared to 4,362 in 2017. This is a 9% increase in new listings year over year. The 9% increase in new listings, compared to the 3% increase in homes that sold suggests that home inventory may increase in 2019.
Click here to search all homes for sale in Shasta County.
Current Home inventory
Currently, home inventory is averaging 977 homes for sale compared to 934 in January of 2018. This slight increase in home inventory could be an indication of stabilizing home prices and potentially longer market times in the future.
Home price expectations for 2019
Home prices in Shasta County for 2019 are projected to be slightly higher than in 2018. Most experts predict a modest 3% appreciation for communities similar to Shasta County in California. Interest rates will likely be the driving force behind how home prices will perform. If interest rates increase this year, home prices will likely level off. If interest rates remain low, home prices may increase as expected.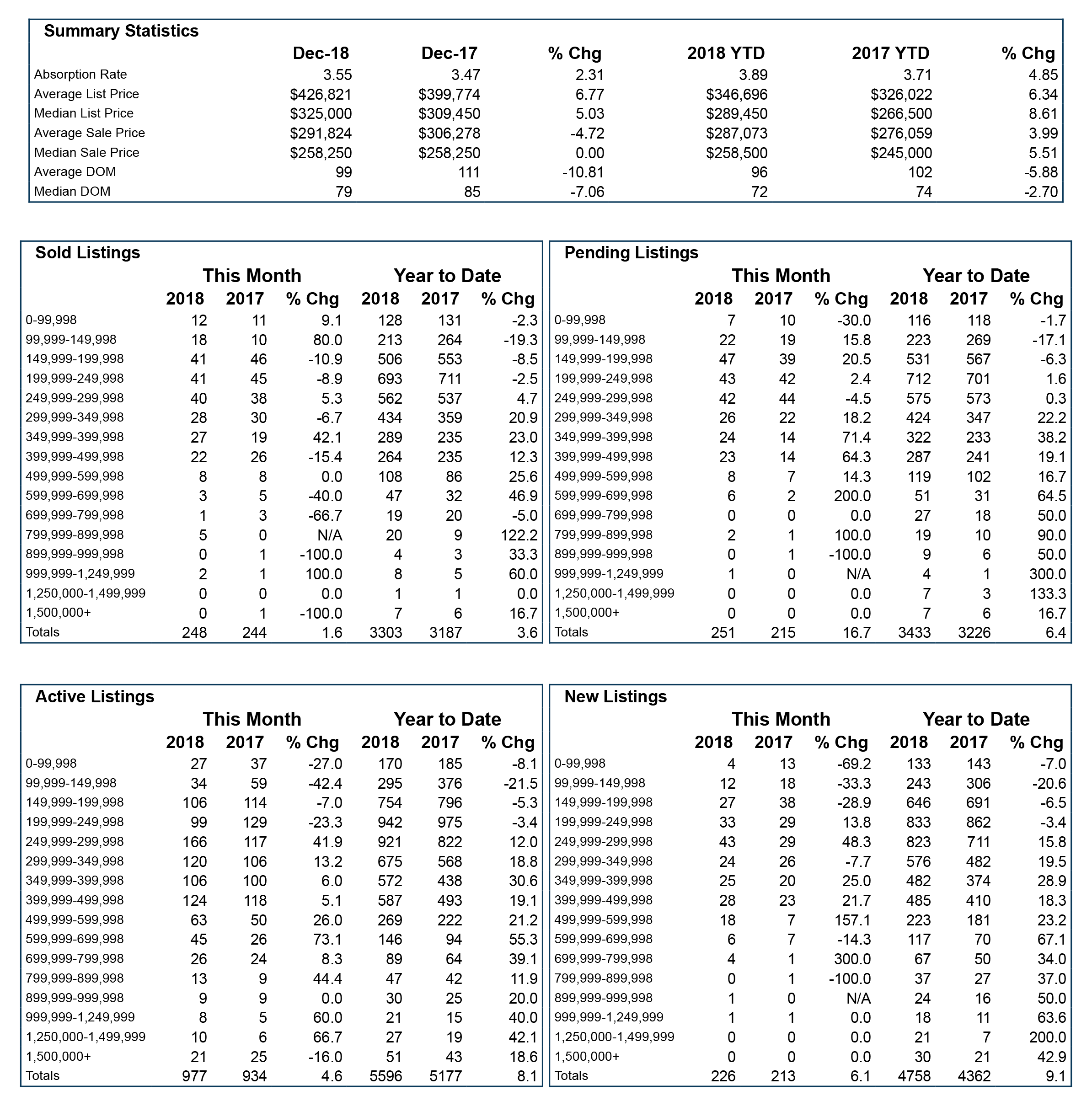 As always, if you have any additional questions, please feel free to respond to this email or contact me directly at the office at 530-222-3800. I hope that all of you have a great start to 2019!
Your Realtor,
Josh Barker