Shasta County Market Update - January 2020
Posted by Josh Barker on Monday, January 6, 2020 at 12:39 PM
By Josh Barker / January 6, 2020
Comment
Click Here to watch Josh's video blog for the month of January.
---
From the Desk Of Josh Barker @ RE/MAX
Happy New Year!
The year 2020 promises to bring some exciting changes to the local Shasta County Real Estate market. There are a number of new projects underway at the county and city levels. In addition, new subdivisions are popping up throughout the county and the larger economy is operating on all cylinders. We live in a beautiful part of California with majestic mountains, eye-catching lakes, and home prices that are nearly half the cost in comparison to the rest of the state. A friend of mine said to me recently "Let's make this the roaring 20's of our community." I like that idea!
Home Sales for the Year
First, home sales for 2019 finished at 3,236. This is down from 3,326 sold the year before. This 2% change is barely noticeable and largely affected by the absence of fire-related purchases compared to 2018. Next, The average sales price for the year was $303,500. This is up from an average of $287,300 in the year 2018. Finally, the median days it took for a home to sell in 2019 was 72 days. This number was identical to 2018.
Listings Taken for the Year
The total homes listed for sale in 2019 finished at 5,354. This is down from 5,598 in 2018. The 4% reduction in listings coming to the market in 2019 was largely due to the fact that additional home sellers decided to list their homes in the final months of 2018. This was due to added demand related to the local fires of 2018.
What to Expect in 2020
Nearly all economic factors point towards a very strong economy in 2020. The stock market is performing very well and jobs are at an all-time high. These factors, among others, are pumping more liquidity into the real estate market and will likely contribute to prices rising.
New construction is on the rise in Shasta County and is expected to reach its highest level in more than 10 years. After a rise in the overall cost of construction, largely due to fire-related rebuilds, building costs are expected to drop slightly throughout the course of the year.
Interest rates have remained at or below 4% for the last several years. We expect to see little change in 2020. If the stock market gets really hot, we expect to see rates bump slightly in an attempt to make the bond market more attractive to investors.
The number of home sales in 2020 is expected to remain consistent, compared to 2019, and is estimated at 3,250. The largest challenge to higher sales volumes in our local market is population growth, which is expected to remain slow.
Home prices are expected to rise slightly in 2020 due to a strong economy, family formation, and more millennials entering homeownership for the first time. We expect the lower price ranges of the Shasta County housing market to appreciate the most with the upper-end market receiving the slowest appreciation.
Thinking about selling your home in 2020? The price you set on your home, the condition your home is presented in, and how your home is marketed can make all the difference. With over 20 years of experience, and more than 5,000 homes sold, we have developed a proven plan that is customized to meet your unique needs.
Have questions? Feel free to contact me directly at 530-222-3800 or learn more by visiting reddinghomes.com/selling-your-home/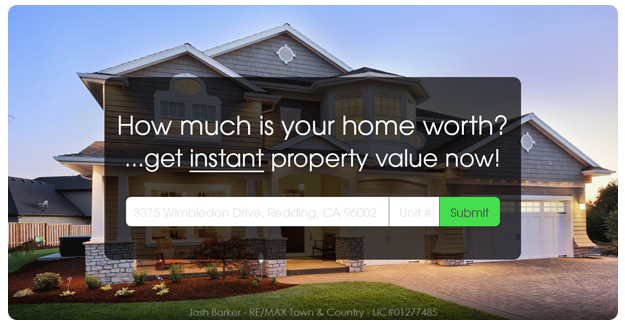 Check the average value for your home instantly by visiting What's Your Home Worth?