Shasta County Market Update - March 2019
Posted by Josh Barker on Tuesday, March 5, 2019 at 9:02 AM
By Josh Barker / March 5, 2019
Comment
Click Here to watch Josh's video blog for the month of March.
---
From The Desk Of Josh Barker @ RE/MAX
After a colder and wetter than normal February, many local residents are ready for the sunshine. February brought snow and storms that have broken a few records (and a few trees) and certainly had an impact on the local real estate market. This month we will review some of the hottest topics trending now in our local market. If you have any questions feel free to contact me at 530-222-3800.
The sold report for the month of February revealed that 197 residential properties closed escrow compared to 204 properties sold in the prior 12 months. These numbers reveal that sales are very consistent year over year. However, there has been a noticeable drop in home sales over $400k. In February there were only 22 sales in the $400k - $500k price range, and only 2 sales between $500k and $600k. This steep drop off in sales over 500k clearly states that the vast majority of sales in the local market are concentrated under 500k. Homes continue to sell in the upper end at a much slower pace. Price, condition, and marketing are critical factors in the upper-end market. You can view our plan for selling homes by visiting www.reddinghomes.com/selling-your-home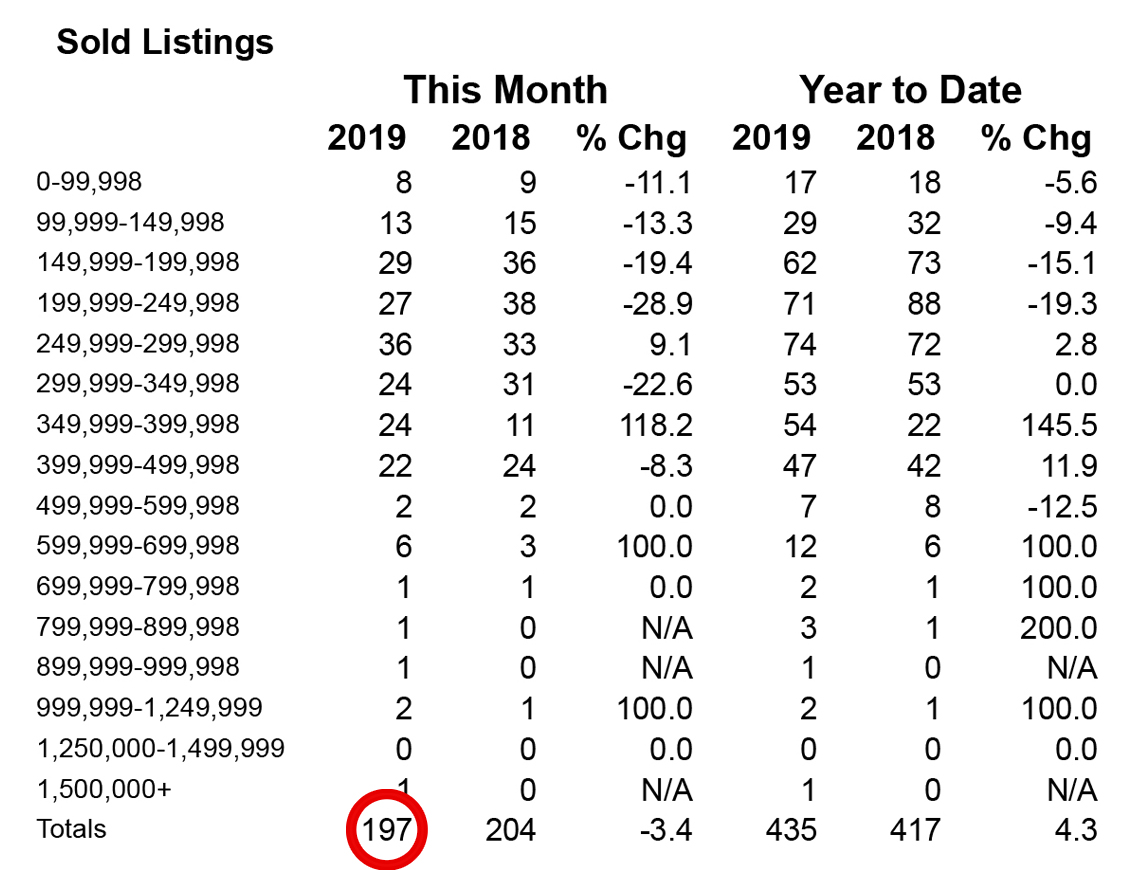 The Active homes for sale report is a great report for reviewing the overall supply of homes for sale by price range in the local market. Currently, there are 902 residential properties for sale compared to 913 one year prior. These numbers reveal that our active listing inventory is very stable compared to last year. Homes priced under 200k have been impacted most in this report with inventory of homes for sale being down by over 30% on average compared to one year ago. This could pose a challenge for many entry-level buyers where affordability is the biggest factor.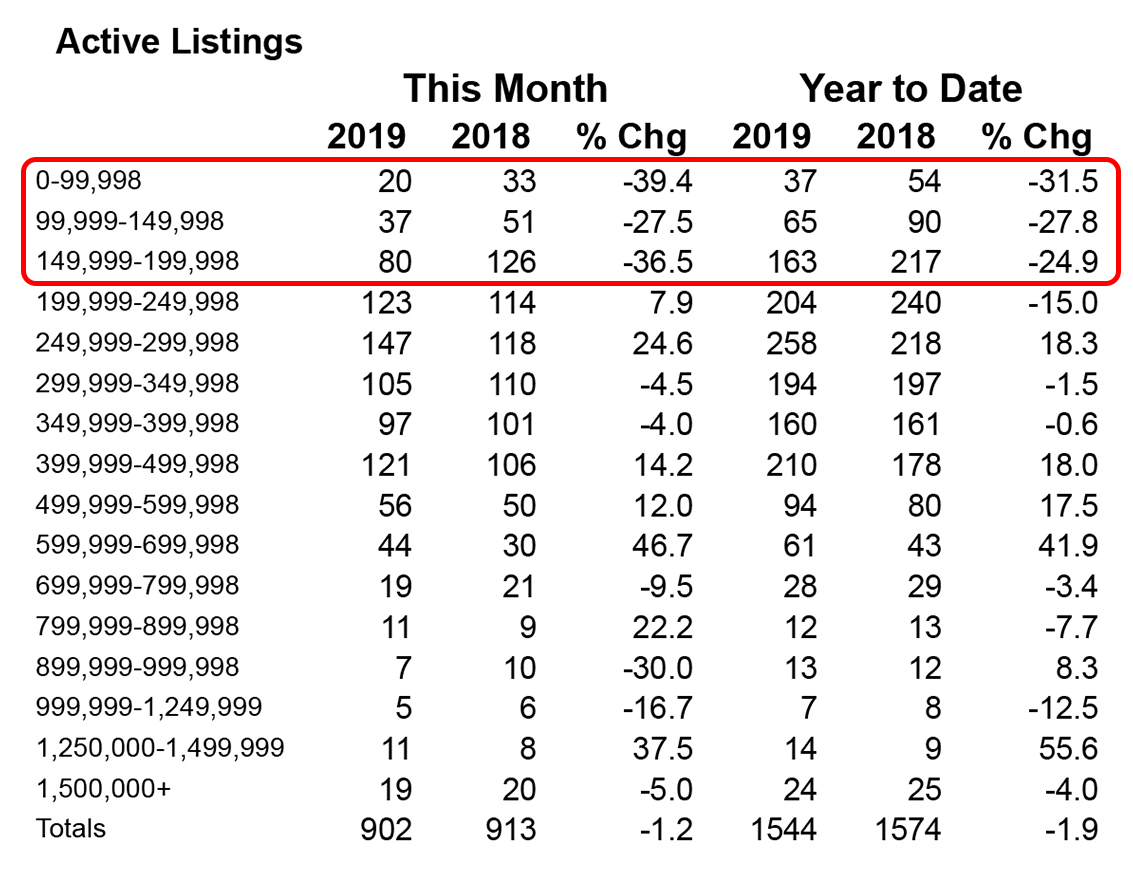 The new listing report is an excellent report for tracking the number of homes that come to the market sale in a single month. In the month of February, new listings that came to the market totaled 294 compared to 385 one year ago. This reduction in new listings coming to the market is likely due to the fact that we experienced record-breaking storms that prevented many "would be sellers" from listing their homes. For this reason, we expect an increase in homes coming to the market in the months of March and April compared to last year. Good news for many buyers that are currently searching for a new home. You can check the value of your home instantly by visiting www.shastahomevalue.com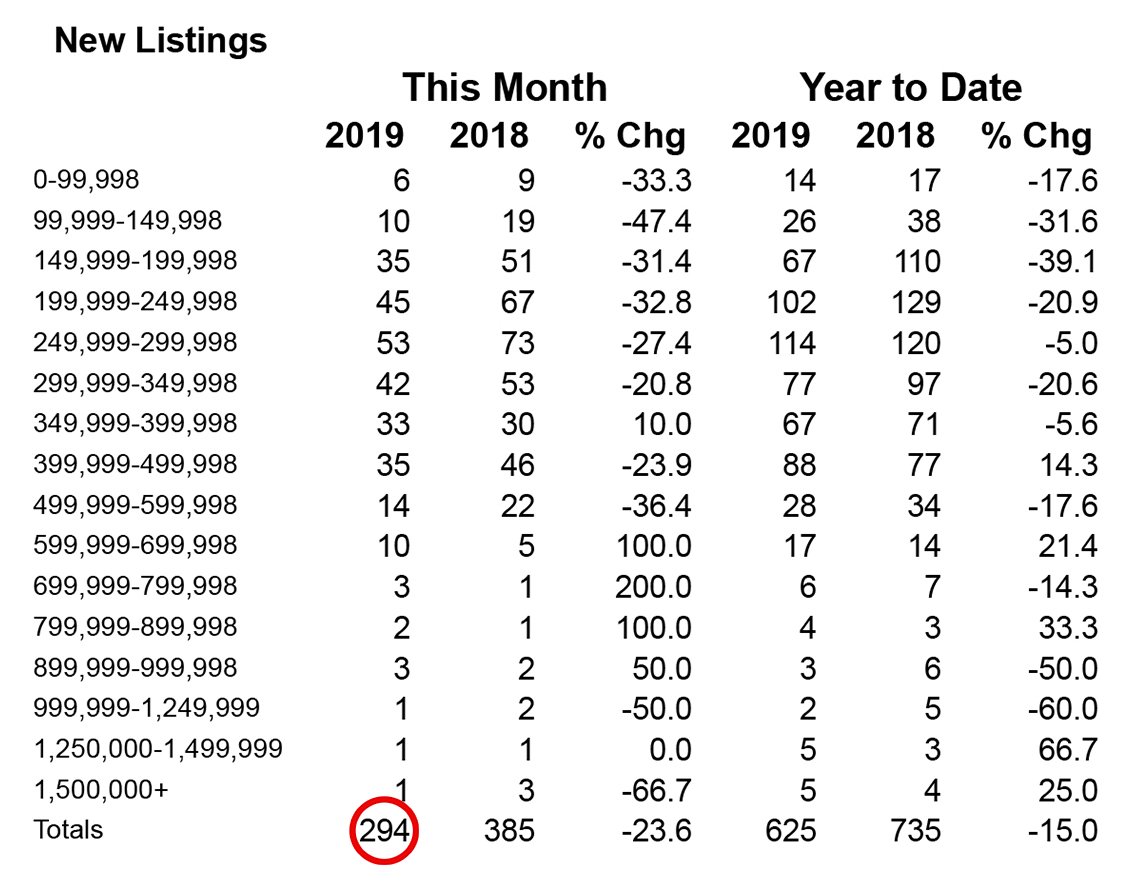 Bottom Line
The local market is trending very similar to last year. Interest rates have remained under 5% and buyer demand has remained strong. New listings to the market are down compared to last year and are projected to pick up at a faster pace as the weather improves.
As always, if you have any additional questions, please feel free to respond to this email or contact me directly at the office at 530-222-3800. I hope that all of you have a great March!
Your Realtor,
Josh Barker