Shasta County Market Update - March 2020
Posted by Josh Barker on Monday, March 2, 2020 at 12:28 PM
By Josh Barker / March 2, 2020
Comment
Click Here to watch Josh's video blog for the month of March.
---
From the Desk Of Josh Barker @ RE/MAX
Real Estate Market Report for Shasta County
The fundamentals in the local real estate market are strong. The vast majority of homeowners are enjoying a large equity position in their homes. In addition, most homeowners with mortgages are enjoying a fully amortized loan with a low-interest rate averaging below 5%. Foreclosures and short sales are at or near historic lows for the area and speculation and investor activity is also low. All that being said, the overall health of our local real estate market is positive. This month we will dive a little deeper into several of the hottest topics trending now in our local market. As always, If you have any questions please feel free to respond to this email or contact me at the office at 530-222-3800.
New Listing Inventory
There were 365 new home listings taken in the month of February. This number is up from 292 one year ago in the same month. One contributing factor to the increase in new home listings this year is the absence of the major snowstorm that hit our local market in February of last year.
Home Closings for February
Total home closings in the month of February finished at 185. This is down from 213 one year ago. The slight reduction in home closings is not surprising considering that home buyers have fewer options available to choose from in the lower price ranges.
Current Pending Home Sales
Pending home sales for the month of February finished at 316. This is up from 241 one year ago. Again, last year's snow storm had an impact on pending home sales in the second half of February last year. At that time, many local residences were cutting their way out of driveways and waiting for power to be restored.
Average Sales Prices
The average sales price in the local market averaged $310,000 in February. This is down slightly from $316,000 one year ago. The fact that the average sales price did not climb year over year indicates that home appreciation overall in 2020 has been off to a slow start.
Current Active Home Inventory
The overall inventory of homes for sale finished at 799 for February. This is down from 941 in the same month one year ago. The 15% reduction in inventory has taken a bite out of the absorption rate. The absorption rate is currently averaging a 2.9 months supply. This is down compared to the 3.3 months supply of just one year ago. If the absorption rate remains this low, we can expect to see home appreciation tick up in the months to come.
Home Construction
Homebuilders are active in the local market. In addition to the fire-related rebuilds on the westside of town, there are many additional housing units currently being constructed throughout the county. New construction is necessary for several reasons. First, new home construction contributes to overall home price stability. Second, new home construction provides moving opportunities for existing homeowners which adds to the resale market supply. Third, population growth is accommodated for and encouraged with the increase in housing options. Finally, wages paid and fees collected are added to the local economy and government infrastructure.
Buyer Demand
The amount of "online search activity" currently suggests that buyer demand will be very strong in the first quarter of this year. Typically, our local market experiences an increase in buyer demand in the spring and peaks in mid-summer. Current data suggests that the selling season may start a little earlier in 2020. Lower than anticipated interest rates, combined with a strong economy and housing market is driving buyer demand.
Interest Rates
Currently, interest rates are averaging 3.75% for a 30 year fixed mortgage. The federal reserve is scheduled to meet this month and although previous forecasts projected little to no change in the rate, current events may change that. The novel Coronavirus referred to as COVID-19 has jarred the markets and could lead to more aggressive action taken from the federal reserve.
We want your feedback! Each month our team collects some of the hottest topics trending in the market and I present them to you in these market updates. If you would like to see any additional topics discussed, please feel free to respond to this email with your thoughts and comments.
Learn more about Josh Barkers 5 proven steps to selling your home by visiting reddinghomes.com/selling-your-home/

Learn more about Josh Barker's proven ideal investment formula by visiting reddinghomes.com/buying-home/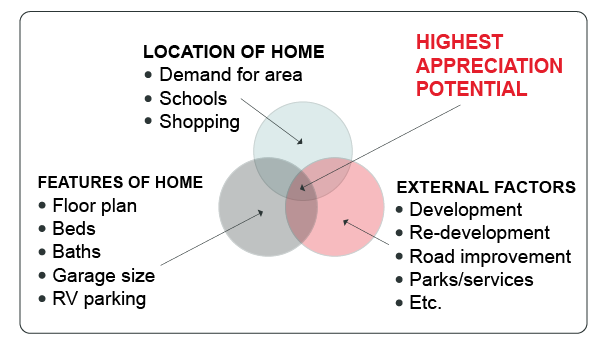 Check the average value for your home instantly by visiting reddinghomes.com/home-value