Shasta County Market Update - October 2019
Posted by Josh Barker on Thursday, October 3, 2019 at 6:55 AM
By Josh Barker / October 3, 2019
Comment
Click Here to watch Josh's video blog for the month of October.
---
From the Desk Of Josh Barker @ RE/MAX
Happy Fall! Summer has ended, and the weather is beginning to cool off. For those who are spending their first fall in the beautiful North State, you are in for a real treat. The trees will begin to show off their colors and the surrounding mountains will soon be lightly dusted in snow. Be sure to check out The Sacramento River trails and the picturesque Sundial Bridge. Both promise to be a breathtaking experience. This month we will touch on a few of the hottest topics trending now in our local market. Enjoy the quick read and if you have any questions please feel free to contact me by calling (530) 222-3800 or email [email protected].
Sales report
Total closings for the month of September finished at 255 closings. This is down from 285 in the same month one year ago. Last year's sales for the month of September trended higher than this year largely due to the additional transactions created as a result of our local CARR fire. The closings this year represent a normal sales volume that was expected with the absence of fire-related buyers.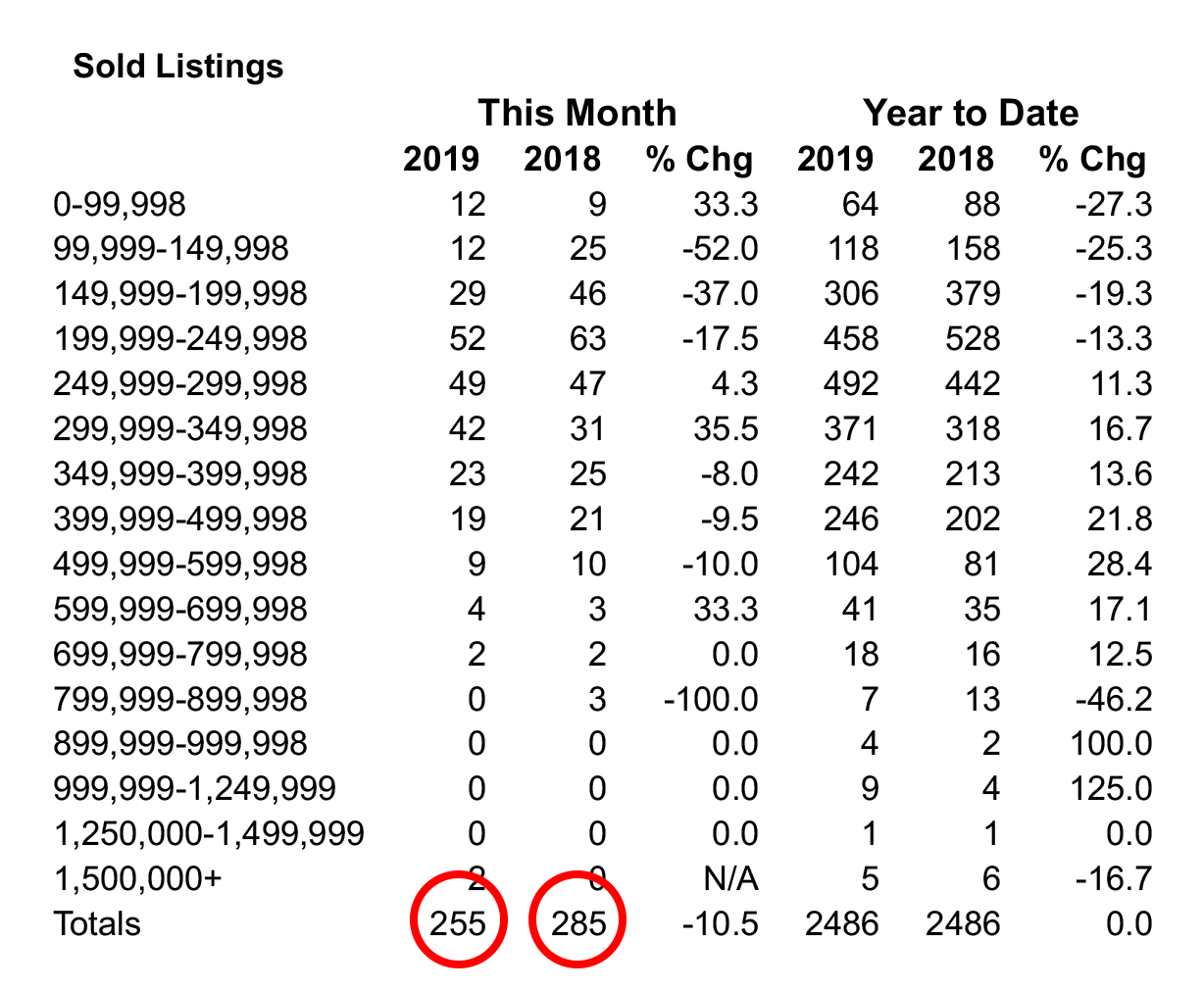 Active Listing Report
Total active listings available for purchase averaged 1,116 for the month of September. This is down from 1,126 at the same time last year. This small change (-10 listings) indicates that the local market has experienced a very stable housing climate.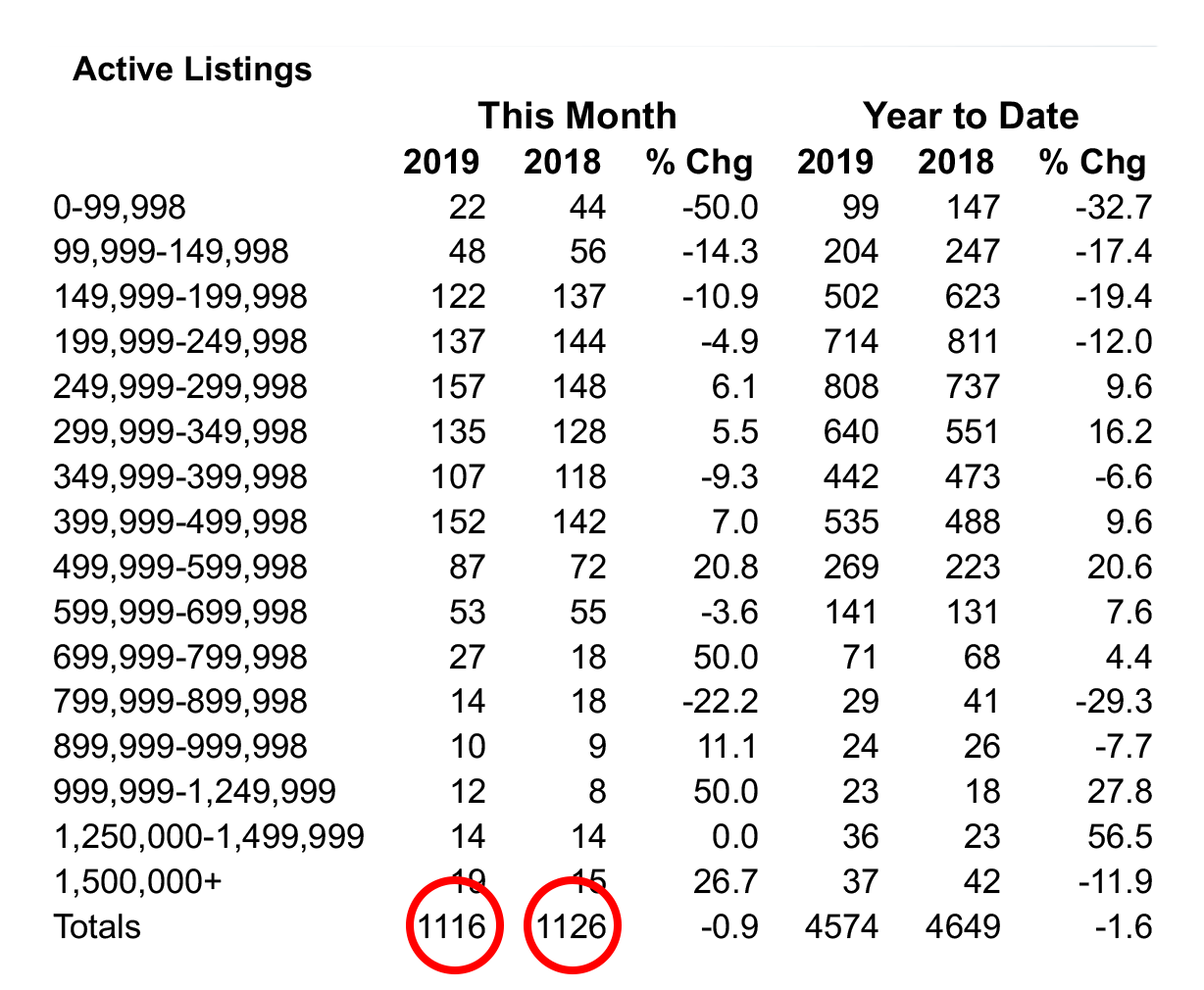 Home Price Report
Home prices in our local market have improved slightly over last year. The average sales price, year to date, is averaging $304,000. This is up from $287,000 at the same time one year ago. Zillow indicates that home values have increased by 5.3% in the Redding Metro market year over year. Experts are predicting that appreciation may slow down to an average of 2-3% over the next 12 months.
You can view the average value of your home instantly by visiting www.shastahomevalue.com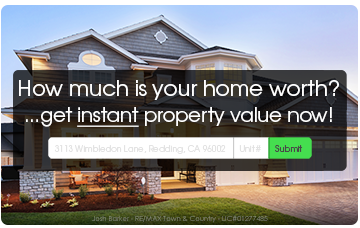 Interest Rates
Mortgage interest rates are averaging 3.75% for a 30-year mortgage. The low-interest-rate environment, nearly 0.8% lower than a year ago, will likely contribute to a strong housing market through the balance of the year.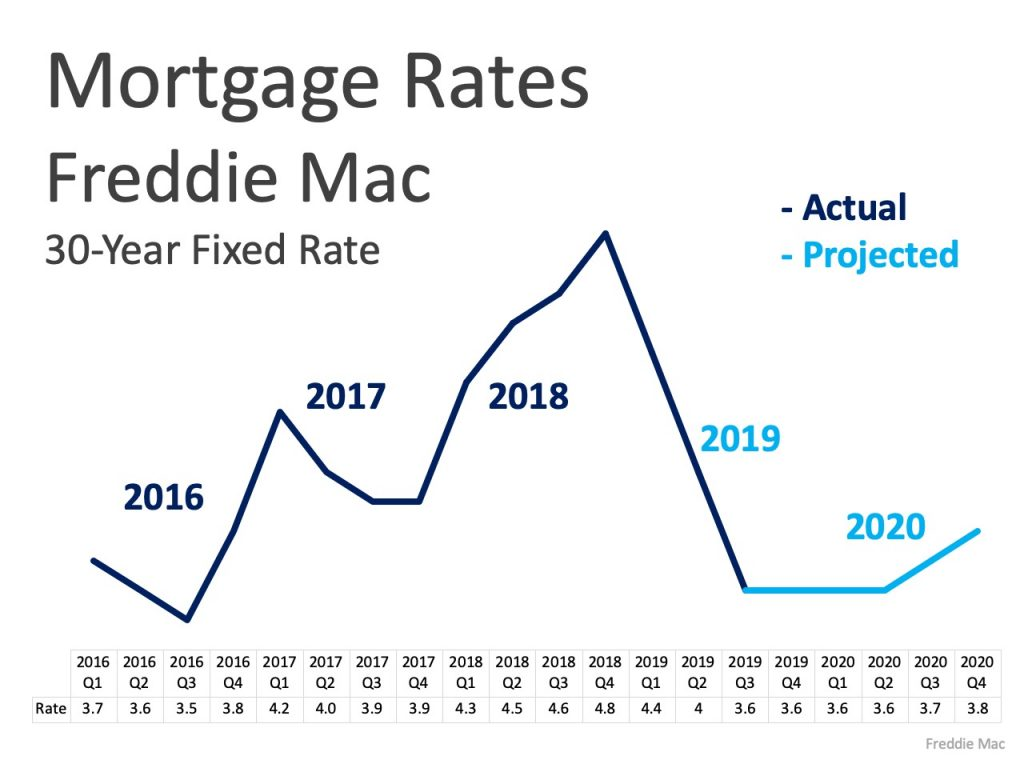 Mortgage Availability
Mortgage availability is one of the largest contributing factors to a stable housing market. When buyers have access to mortgages, the demand for housing remains strong. Lenders have continued to manage a steady stream of home borrowers while at the same time minimizing the risk associated with high risk borrowers.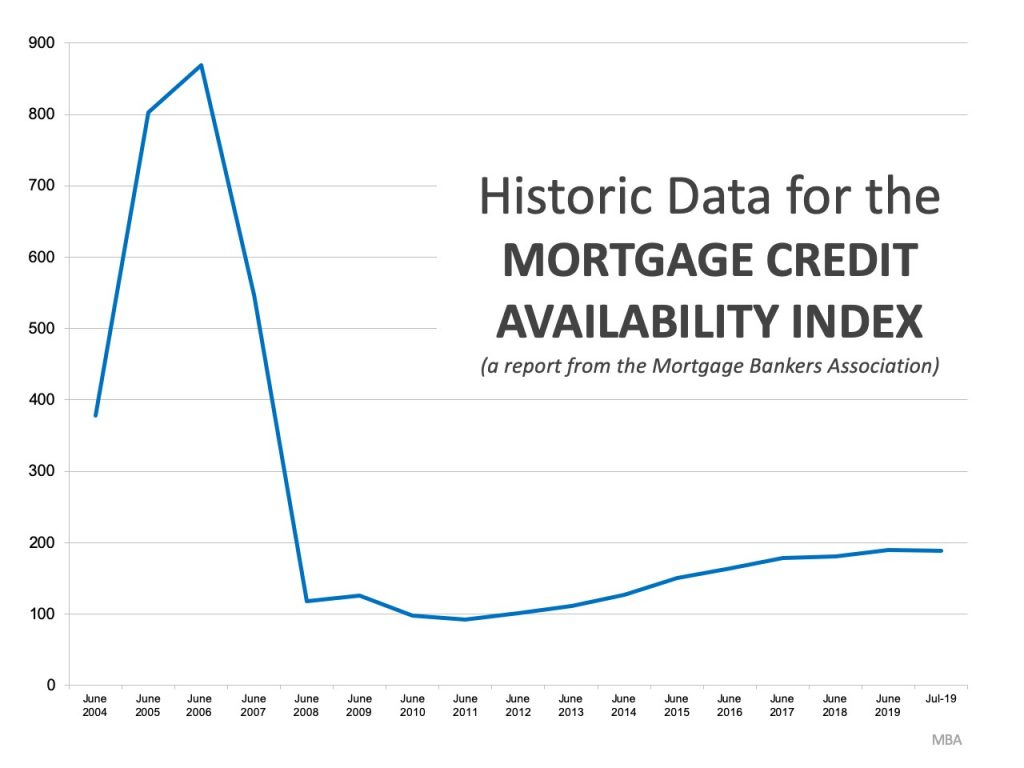 Market Forecast
Although there has been some talk about a housing recession, the fundamentals of real estate have remained strong. For example, unlike in 2009, currently 93% of local homeowners have equity in their home and nationally equity is at 95%. In 2011, homeowners nationally had approximately 2.2 billion in equity in stark contrast to the 6.3 billion of equity homeowners have today. Equity equals stability, and many homeowners in today's market have equity. In addition, the home buyers obtaining financing in today's market are using fixed-rate fully amortized mortgages with no balloon payments. This is in stark contrast to the balloon payment type loans that were common during the previous housing recession. Finally, home borrowers in today's market must first prove that they have the ability to repay a loan utilizing tax returns, bank statements, credit scores, verification of employment and whatever hoops the lender deems appropriate for the buyer to jump through. All these factors combined with the added fact that nearly 1/3 of all homeowners nationally have no mortgage at all on their home, translates into a very stable housing market.
Bottom Line
When the next housing recession comes, which is always the case, it is expected that it will not be anything like the housing crash of 2008. Most homeowners will likely wait it out and the odds of it lasting very long are very slim. Below are a few resources relating to a potential housing recession. I hope that you find them useful.
https://www.realtor.com/news/trends/how-the-coming-recession-will-affect-the-housing-market/
http://zillow.mediaroom.com/2019-08-06-Recessions-Typically-Have-Limited-Effect-on-the-Housing-Market
https://www.corelogic.com/blog/2019/03/housing-recessions-and-recoveries.aspx
As always, thank you for taking the time to review our monthly market update. If you have any additional questions please feel free to email me directly [email protected] or telephone at 530-222-3800.
Make it a great day!
Josh Barker

P.S. You can view all of our past real estate market updates by visiting www.reddinghomes.com/blog