Shasta County Real Estate Market Update September 2016
Posted by Josh Barker on Tuesday, September 6, 2016 at 1:21 PM
By Josh Barker / September 6, 2016
Comment
From the Desk of Josh Barker
Real Estate in Shasta County has continued to perform well this summer. Prices are up and inventory is down which equals stability as we transition into fall. This month I will touch base on several of the hottest topics trending locally. If you have any questions feel free to contact me.
Your Realtor,
Josh Barker
Residential home sales have leveled off after experiencing the most active spring in years. The reduction of homes sales is primarily due to the reduction in overall home inventory for sale. As the distressed property supply has continued to decline, the overall inventory of homes for sale in the lower end has also declined. The reduction in distressed property supply is good for home prices but has an impact on sales volume.
You can view local foreclosures by clicking here...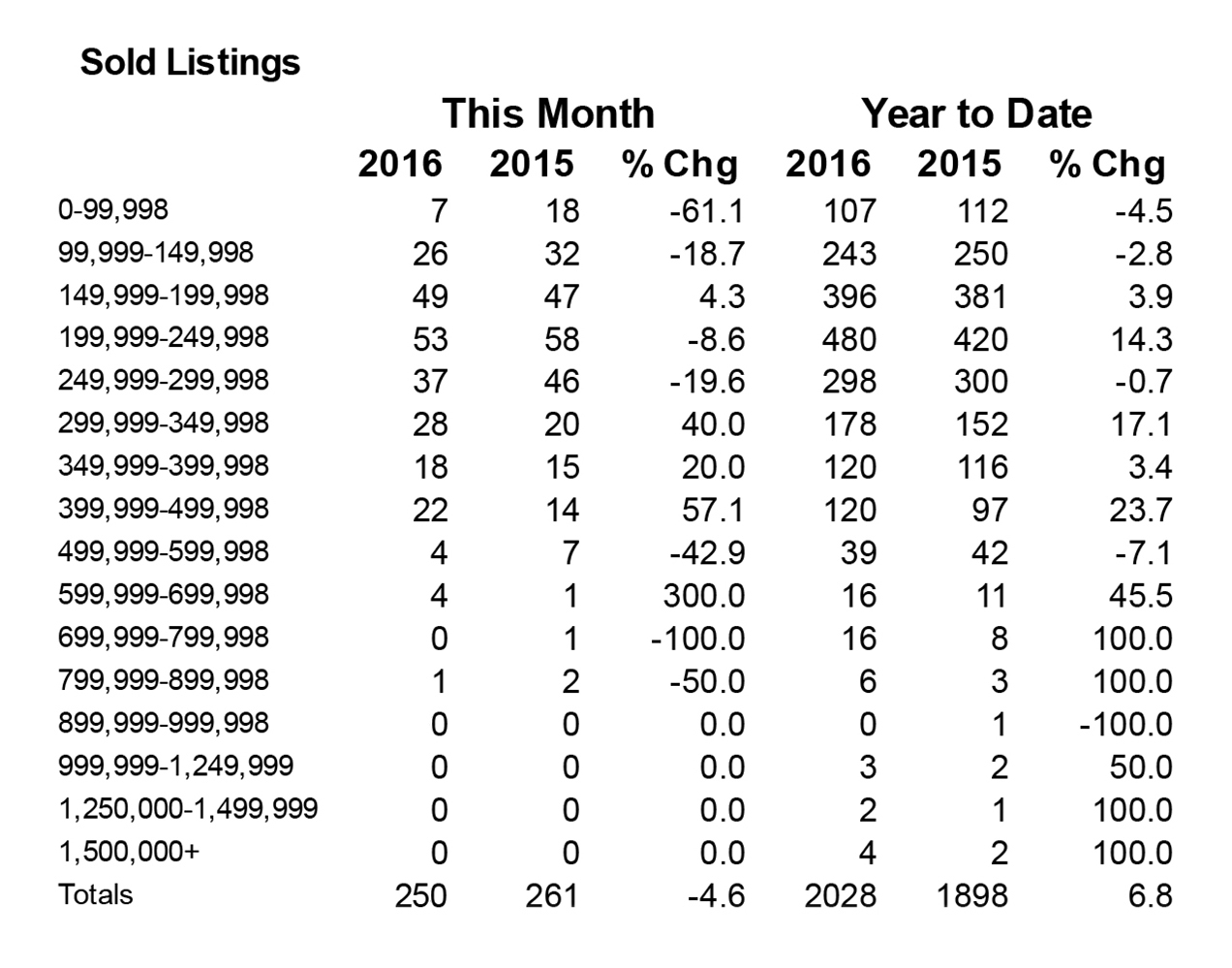 The lower price range of the housing market (below 300k) is continuing to perform well. Marketing times for homes in the City of Redding have remained relatively short and home prices are continuing to trend up slightly. The lower interest rate environment has provided a big boost to many buyers in this price range.
Housing in Shasta County has continued to remain very popular. Everywhere I go I hear people talking about real estate. People can physically see and touch the asset and they know where their money is going. Low interest rates have certainly contributed to the positive feelings as a larger portion of a mortgage payment is going towards principle. With prices increasing, many people are experiencing the satisfaction of making a good investment.
You can check your homes estimated value instantly by clicking here...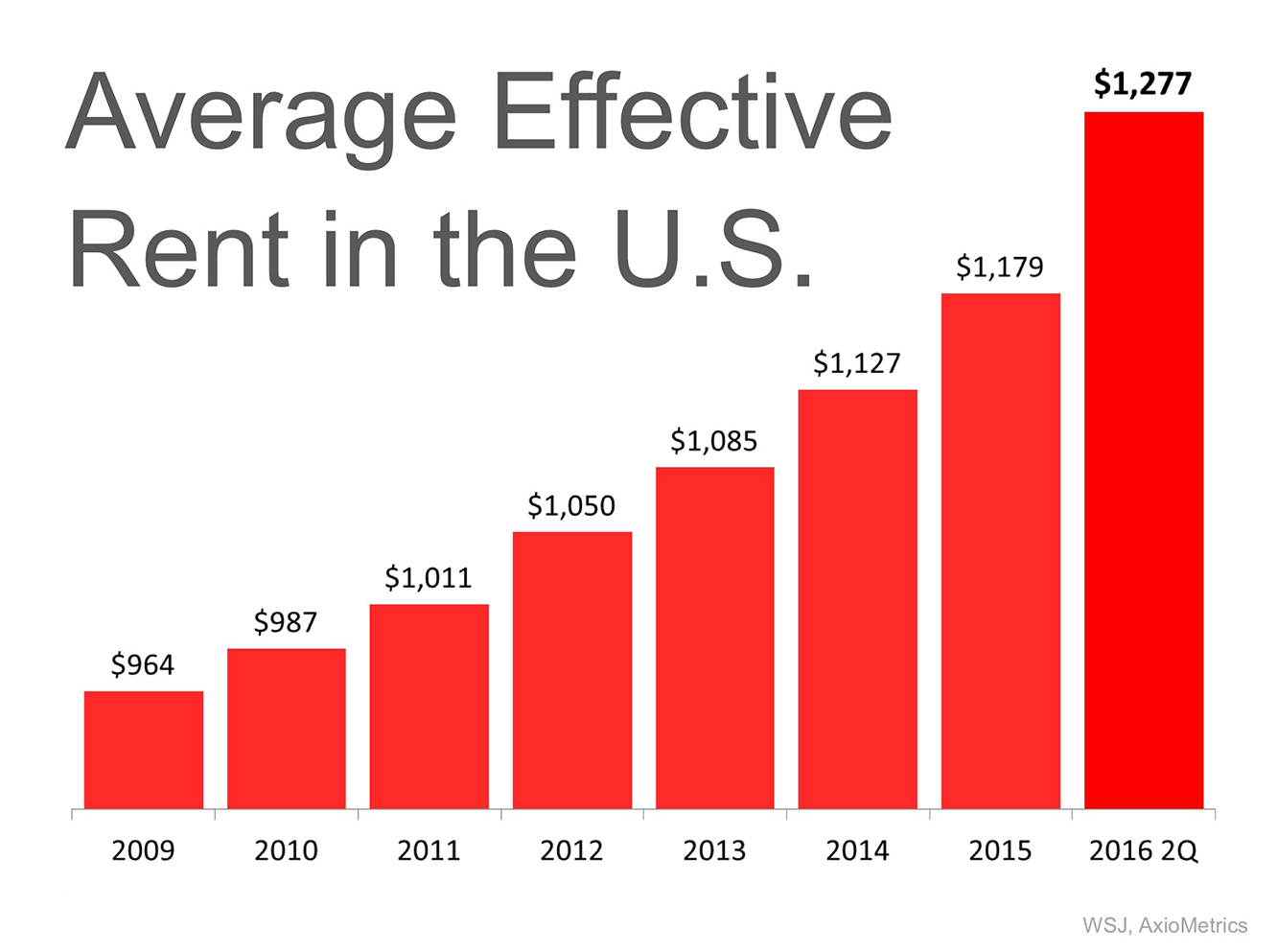 The average rent rate in Shasta County has continued to increase. With the minimum wage aggressively increasing in California, the cost to rent is projected to climb as well. In many cases, the cost to own a home is less than the cost to rent locally. I encourage anyone that is currently renting to investigate your options, this may be the best time to purchase a home. Interest rates are low and home prices are not even close to the previous peak.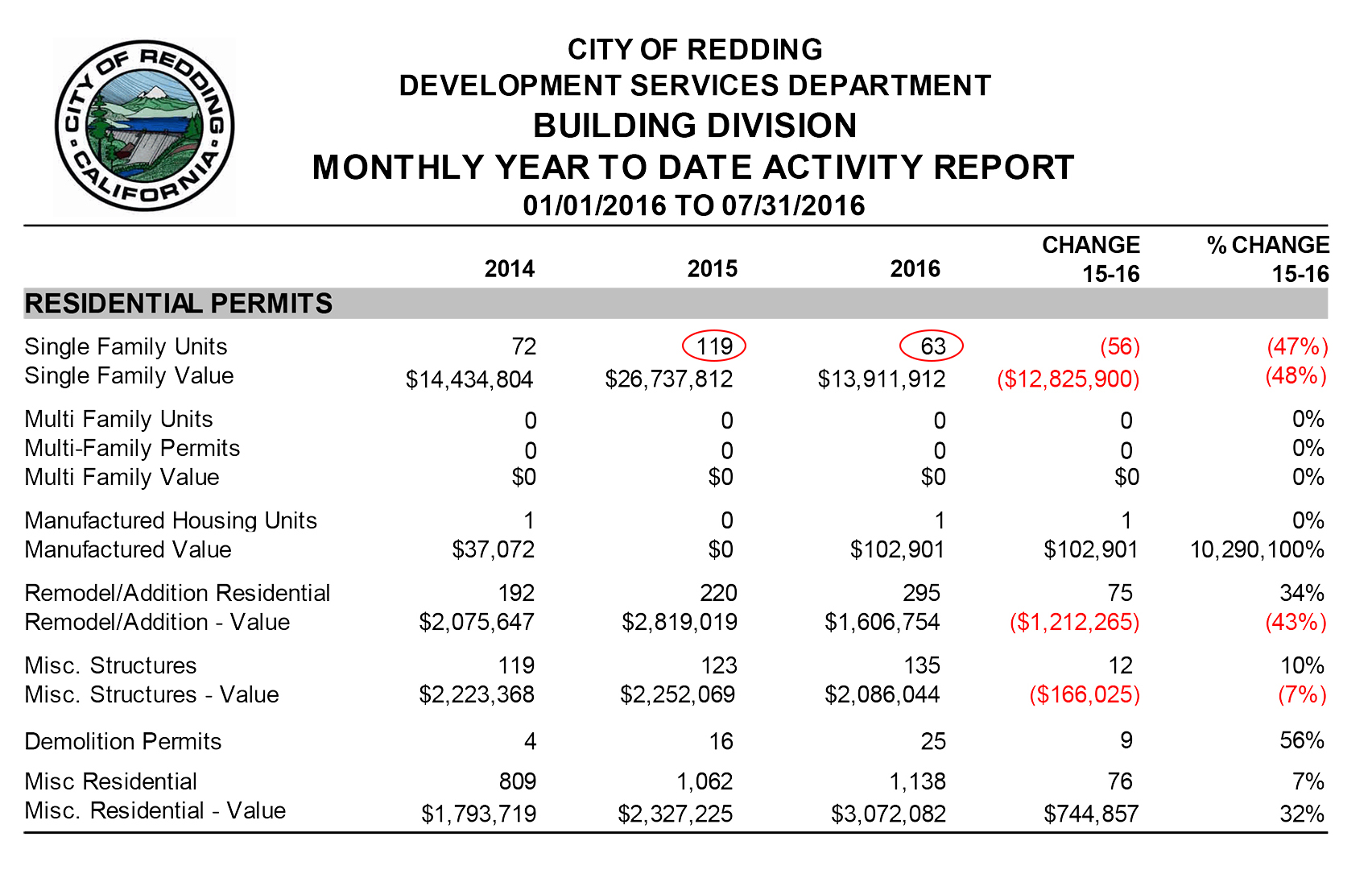 New home starts are down by nearly 50% compared to last year in the City of Redding. The lack of new construction is having an impact in our local market. The absence of new construction means fewer "move up" buyers. "Move up" buyers are an important piece of a healthy real estate market. When "move up" buyers purchase a new home, they also create inventory at the same time by selling the home they currently live in.
You can view new homes for sale by clicking here...
Bottom Line
Overall the housing market is continuing to perform well. The lower end price ranges are outperforming the upper end price ranges. Rent rates are increasing and the cost of owning a home is less than renting in many cases. New construction is sluggish and needs to pick up in order to provide the much needed inventory for "move up" buyers.
If you have any further questions regarding the Real Estate Market in Shasta County, please feel free to contact me at 530-222-3800.