Shasta County Market Update - September 2018
Posted by Josh Barker on Wednesday, September 5, 2018 at 11:48 AM
By Josh Barker / September 5, 2018
Comment
Click Here to watch Josh's video blog for the month of September.
---
From The Desk Of Josh Barker @ RE/MAX
First and foremost, I want to extend our sincere condolences to all of those that have been impacted by the Carr Fire. We also want to take a moment and say a heartfelt thank you to the Fire, Police, and countless additional organizations that have helped our community. It takes community to bring us all together, reflect on what has been lost, and carry forward.
Carr Fire Update
As of the date of this publication, an estimated 1000+ homes have been destroyed as a result of the Carr Fire. Many of these homeowners have been undergoing the tedious process of dealing with insurance companies and determining the best path for cleaning up their existing home sites. Many of these home owners are going through the emotional and calculated process of deciding whether to rebuild or consider other options.
SEE THE MAP OF HOMES IMPACTED BY THE CARR FIRE HERE
---
Home Sales Prior To The Carr Fire
In the months of June and July, most of the west coast was beginning to experience a real estate market shift. From Seattle all the way down to San Diego, many communities where reporting a shift in their local markets. Listing inventory was growing, days on market before a home was sold was extending, and home listing prices were beginning to reduce. These market indicators still exist in communities outside of Shasta County and have been labeled a "real estate slowdown". Our local community would likely have been discussing this as well had it not been for the devastating fire that roared through Shasta County's west side. The month of August closed sales report reflects this shift with 297 homes that closed escrow compared to 320 homes sold one year ago. That number is sure to go up after the Carr Fire.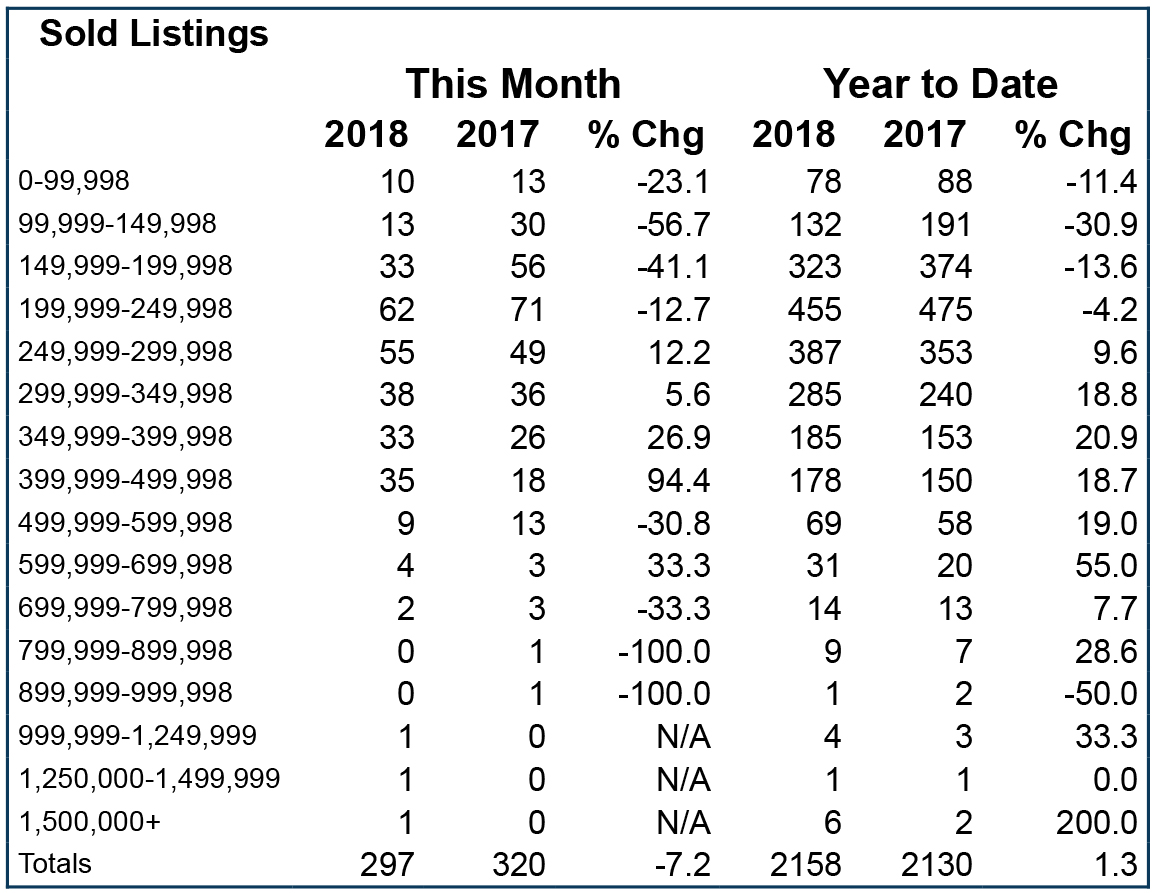 ---
Home Sales After the Carr Fire
Real Estate is local, and the law of supply and demand rings true when it comes to home prices. The month of August proved to be a major shift in home demand. In the early weeks after the fire, home buyers that had the financial means and desire to purchase immediately after losing a home, did so. This increase in demand caused pending home sales to increase from 288 in August of 2017 to 412 in August of 2018. These numbers represent a 43% increase in home sales compared to last year. Fortunately, the number of new listings coming to the market increased from 417 in August of 2017 to 451 in August of 2018. The increase in new listings is an important factor to maintaining a balanced market.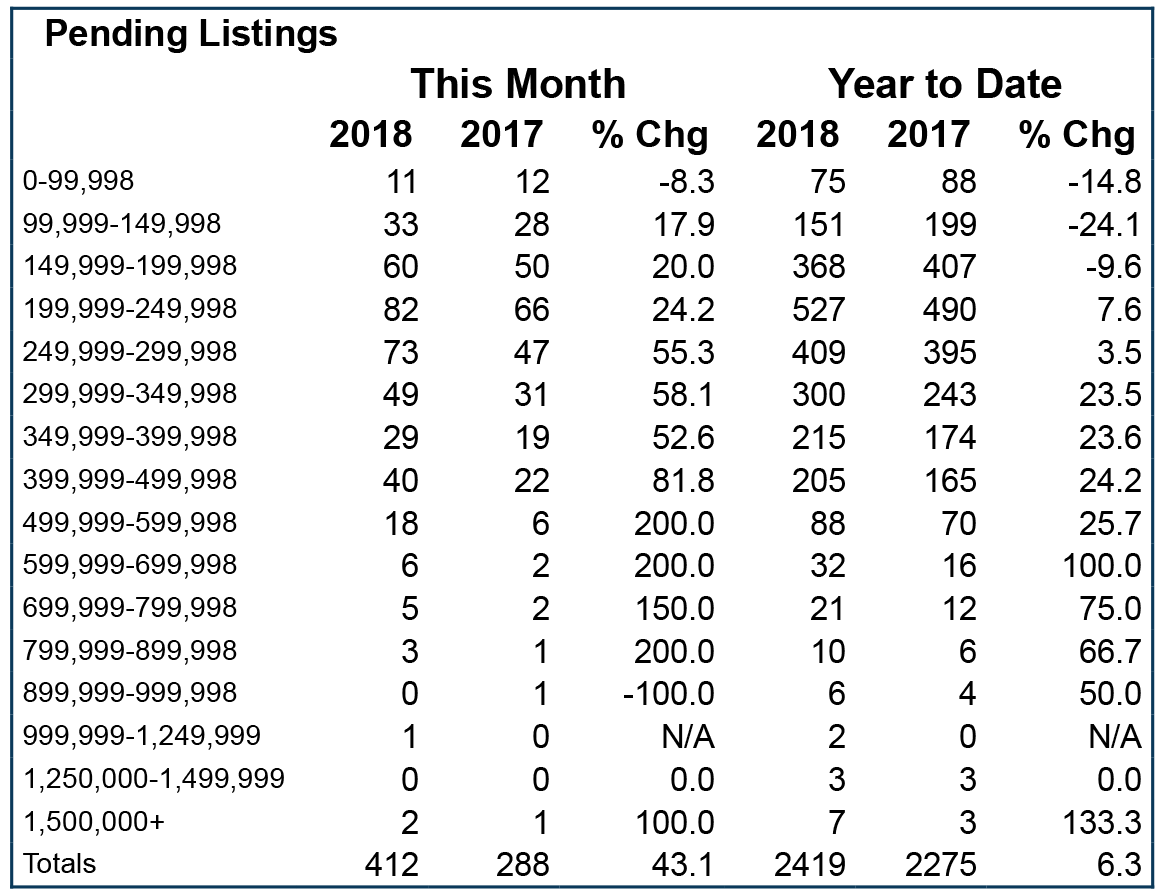 ---
The Future of Home Sales
As more and more local residents make the important decision whether to rebuild or not, we can expect to see a continued increase in home sales compared to last year. If many of these local residents make the decision between now and the end of the year to purchase instead of rebuilding, we can expect to see home sales remain higher than normal. Once immediate housing needs are met, we can expect to see home sales volume return to a new normal. The key to maintaining a balanced market with small bumps in home prices will be the number of homes available for purchase and the number of new listings that come to the market between now and the end of the year. The higher the number of listings available for purchase, the less likely we will see a major bump in sales prices.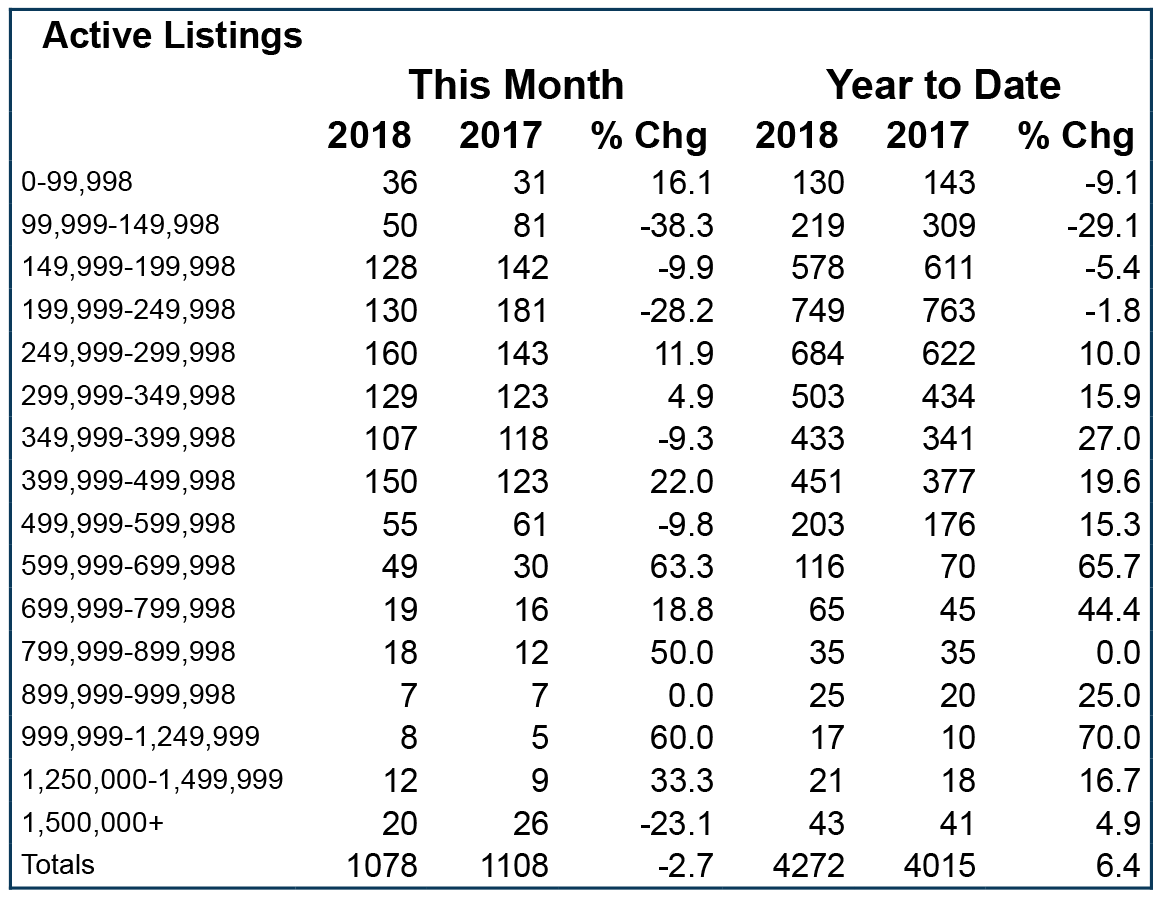 ---
Bottom Line
The Carr Fire has disrupted the local housing market. What could have been a normal real estate market slowdown in the fall months has instead remained consistent. It is expected that many home buyers that lost a home during the Carr Fire will likely purchase a different home between now and the end of the year. Once the majority of these buyers purchase, we can expect home sales return to a new normal. For home sellers considering a move, now may be the right time. The fall and winter months this year will be unlike years past. There will be an increase in buyer demand that will keep the market strong through the balance of the year.
As always, if you have any questions, please feel free to email me at [email protected] or contact me at 530-222-3800.
Have a great September!
Josh Barker