Shasta County Market Update - September 2021
Posted by Josh Barker on Thursday, September 9, 2021 at 12:13 PM
By Josh Barker / September 9, 2021
Comment
Click Here to watch Josh's video blog for the month of September.
From the Desk Of Josh Barker
As the market continues to transition from a pandemic related market to a more traditional market there will be noticeable changes to be on the watch out for. This month we will dive into some of the hottest topics trending now in the real estate market. As always, if you have any additional questions please feel free to contact me at the office at 530-222-3800.
MARKET UPDATE FOR September 2021
Home Inventory
The current growing home inventory relative to demand has been contributing to home price stabilization. Currently, there are approximately 641 homes active for sale on the market compared to 673 homes active for sale one year ago.
Home Sales
Home sales reached 314 closed in the month of August, down from 366 closed in June of this year. Buyer demand appears to be transitioning from a pandemic related frenzy to a more traditional supply and demand representative market.
New Construction
New home and multi family constructions have continued to perform well in the Shasta County Market. The CARR Fire related rebuilds, existing home lot construction and other development are all contributing to the much needed housing supply. The future in the new housing sector is promising. Some very prominent national home builders are negotiating, and in some cases committing to developments in the area. The pressures of higher lumber costs are beginning to abate slightly and are expected to trend down further by the end of the year.
Interest Rates
Mortgage interest rates have been the silver lining that has served the housing market extremely well over the past 18 months with rates as low as the mid 2% range for a 30 year mortgage. Although experts predict rates to remain fairly low in the near future, they expect to see rates inch into the mid 3% range by the end of the year. Keep in mind that for every 1% the rate increases, purchasing power is affected by as much as 10%.
Eviction Moratorium
Due to the pandemic related eviction moratorium and tighter eviction restrictions, imposed by the state of California prior to the pandemic, landlords have found it difficult to evict tenants. These restrictions have contributed to the overall lower home inventory and continue to serve as a challenge for investors that desire to liquidate. Recently the Supreme Court ruled to ban the eviction moratorium. However, the State of California's eviction moratorium remains in place until 9/30/2021 if not extended.
Price Reductions
Over the past year home price appreciation greatly outpaced many overpriced listings. Homes could be listed for sale above recent comparable sales and, within several months, sell anyway. The market was HOT and most homes sold quickly. As the rate of appreciation has recently begun to decline, many overpriced listings have continued to remain on the market for longer periods of time. In an increasing number of cases many home sellers that recognize the market shift, and are motivated, are electing to reduce prices and get moved.
Below are a collection of slides that correlate with many of the topics discussed in this mid-year review. Please feel free to contact our office with any additional questions you may have. 530-222-3800
Learn more about Josh Barkers 5 proven steps to selling your home by visiting Selling Your Home.

Learn more about Josh Barker's proven ideal investment formula by visiting Buying a Home.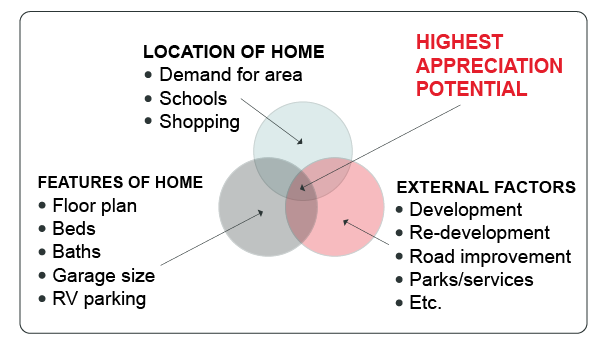 Check the average value for your home instantly by visiting Go to What's your home worth?