Will Appraisals Continue to be a Challenge in 2016?
Posted by Josh Barker on Monday, February 8, 2016 at 9:52 AM
By Josh Barker / February 8, 2016
Comment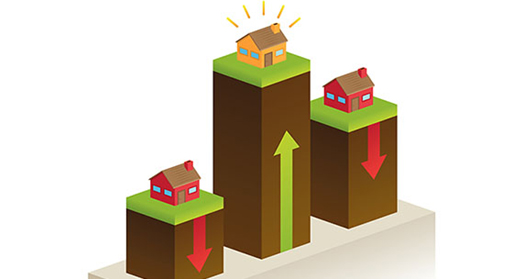 First American Title issues a quarterly report, the Real Estate Sentiment Index (RESI), which "measures title agent sentiment on a variety of key market metrics and industry issues". Their 2015 4th Quarter Edition revealed some interesting information regarding possible challenges with appraisal values as we head into 2016. "The fourth quarter RESI found that title agents continue to believe that property valuation issues will be the most likely cause of title order cancellation over the coming year." This shouldn't come as a surprise. In a housing market where supply is very low and demand is very high, home values increase rapidly. One major challenge in such a market is the bank appraisal. If prices are jumping, it is difficult for appraisers to find adequate, comparable sales (similar houses in the neighborhood that closed recently) to defend the price when performing the appraisal for the bank.

Another monthly report by Quicken Loans measures the disparity between what a homeowner believes their house is worth as compared to an appraiser's evaluation. Here is a chart showing that difference for each month through 2015.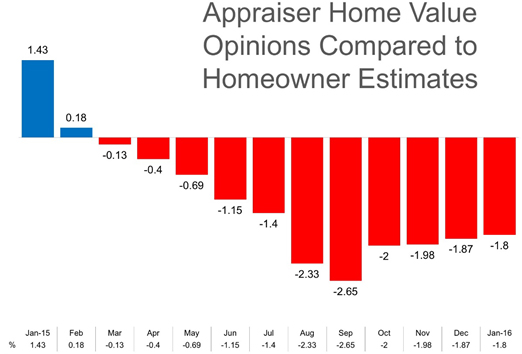 Bottom Line
Every house on the market has to be sold twice; once to a prospective buyer and then to the bank (through the bank's appraisal). With appreciating prices, the second sale might be even more difficult than the first. That is why we strongly suggest buyers use a local lender who uses approved, local appraisers with local market knowledge. If you have questions about how an appraisal may affect your upcoming home sale or purchase, give us a call, we're here to help! 530-222-3800