What to Know About Zillow and Trulia
Posted by Josh Barker on Wednesday, February 27, 2019 at 3:24 PM
By Josh Barker / February 27, 2019
Comment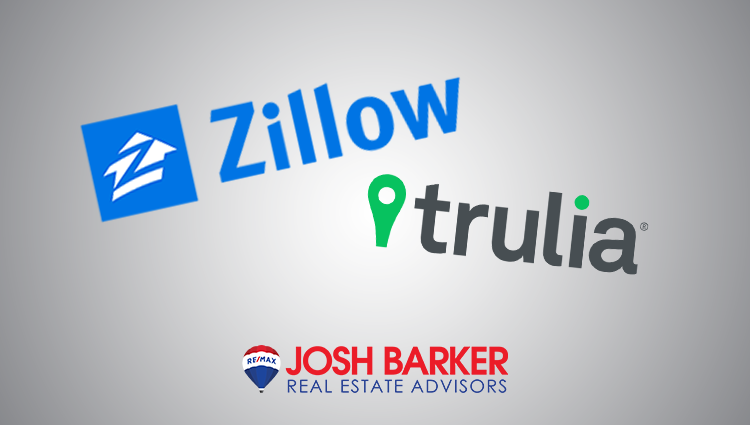 Zillow and Trulia have become more popular over the past several years. Both of these websites provide statistical data and estimates of value for homes.
The largest challenge for both of these sites is the accuracy of the information. Typically these sites pull radius data. In other words, the sites zoom out and pull other sales in the area. This becomes a challenge when neighborhoods are very different within a small radius. A prime example of this is when a large high scale neighborhood is right next to an older small entry level neighborhood. When this happens, non-comparable sales sneak into the analysis, and, often times, an inaccurate assessment is a result.
I feel that Zillow and Trulia have a great service to offer. The information is both informative and valid for creating a picture of what the housing market looks like. I don't believe that these sites are even trying to create a perfect home value assessment. For this reason, buyers and sellers should not rely or depend on them to determine actual value, but instead, use them to determine a potential general value.
As sellers, it is important to consider what determines the value to the buyer. The neighborhood, curb appeal, floor plan, cleanliness of the home, and layout of the property are all very important factors to buyers and cannot be properly assessed by the Zillows or Trulias of the world accurately. The best pricing strategies have always come after having access to other homes for sale and comparing the features and benefits of the homes for sale with the home you want to sell. I always make it a point to preview the competition prior to listing a home in order to assist the seller in pricing competitively while maximizing the price and minimizing the time on the market.
Buyers looking at Zillow and Trulia should consider all the points mentioned above prior to purchasing. Don't be scared when you look up a home you want to purchase on Zillow or Trulia and the value is lower or higher than the price you offered or purchased for. To get a more accurate assessment, have your agent provide comparable sales date, based on homes like yours. You will probably find that it is more valid and accurate than conducting Zillow or Trulia searches.
I will close with one thought. Let's imagine you went to the Doctor with a major illness. Would you want the Doctor to treat you based on statistical data that may be accurate occasionally, or would you prefer that the Doctor design a plan based on your personal body or situation? Hmmmm….Why would your home be any different?
As always, we here at Josh Barker Real Estate Advisors are here to help answer any questions you may have about buying or selling homes here in Redding and Shasta County.
Feel free to give us a call at 530-222-3800 or email me at [email protected].
Make it a great day!