Leveraging The Team Approach
Your Doctor, Attorney, and CPA all have additional staff to serve your needs faster. Your agent should as well.
We work with a team of qualified specialists to help with your sale from inception to fruition. We have systems in place to ensure specialized services in the various areas necessary to get your home sold efficiently and effectively.
Our goal is simple...We don't want you to wait for anything. Instead, we want you to be waited on.
To provide the highest level of service our Team consists of:
Market Research Team that utilizes the appropriate tools to look at all the critical data and trend analysis above and beyond what can be found in the MLS to ensure the right price is identified for your home.
Pre-Listing Team that includes a staging professional, pre-inspection professional, and home improvement team. We continuously update our vender list and pricing sheets to ensure the lowest cost.
Marketing Team that excels in managing your listing with true professionalism. This team is comprised of a listing and marketing coordinator with the essential lead and showing management systems. Constant communication and feedback with our clients is the hallmark of this position.
Closing Team to help make closing effortless. Throughout the closing process we have systems in place to manage all parties in the transaction and ensure all activities are completed as required by the contract. No truly successful company on the planet has one person doing everything and that includes the real estate company you hire. We use proven systems to handle your needs at every turn. Getting the most amount of money is not something that is left to chance. It is the result of proven, tested and measured strategies that we can offer you.

Our team consists of full time trained professionals. Each team member has a detailed work description and daily schedule to follow. This means we don't miss steps, large or small. When a client hires us, they don't hire one agent, they hire an entire team!

Listing Management:
Providing great customer service starts with excellent communication. Our listing manager speaks with you each week ensuring that you are updated on showings that have taken place on your home. In addition, your customized marketing plan will be tracked for results and modified as necessary in order to get your home sold faster and for more money.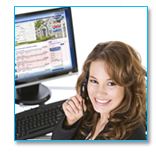 Escrow Management:
The old saying "the squeaky wheel gets the grease" holds true when it comes to running escrows in Shasta County. Our certified and licensed team oversees each and every escrow to ensure a smooth sale. Our team will regularly communicate with lenders and ensure that contractual timelines are adhered to with regards to appraisals, inspections, and loan documents. Our team will constantly update you on your escrow and is available for your questions.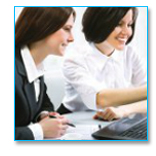 Marketing Specialist:
Offering a customized marketing plan requires a full time specialist. This specialist understands how to attract the greatest number of buyers for your home. Each month new ideas for increasing buyer demand are identified. These new ideas become projects and are assigned a deadline to be implemented. We encourage your feedback during the marketing of your home.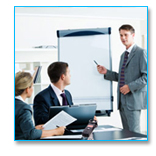 Listing Specialist:
When it comes to selling your home, you want an agent that knows the Shasta County market inside and out. Our team has been selling homes for the highest price, in the least amount of time with the least amount of complications, for years. To get the results sellers want, we offer a full time listing specialist. This specialist knows how to take your individual home and design a plan that will maximize your sales price in a time frame that works for you.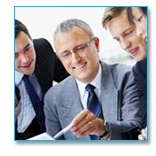 Buyer Specialists:
Providing the highest level of service and value to buyers means that you have to be available. Our buyer specialists have only one job: show the best home available on the market to our buyers first! Our team of buyer specialists are free to work with buyers quickly because of the limited responsibilities they have. This unique feature sets our team apart.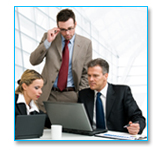 << Back to Josh Barker's 5 Proven Steps To Getting The Most Money For Your Home