Stand Out From The Crowd
Four steps to achieving Top Dollar for your home.
Standing out increases the perceived value of your home by making it a better value, or different from the competition. "Standing out" is exactly what buyers are looking for.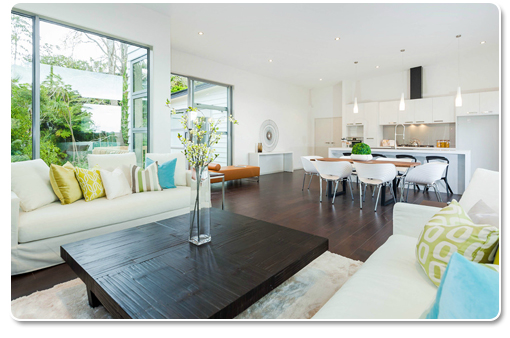 To get your home maximum attention and top dollar, we employ a four step approach:
Expert Staging Advice

We will consult with you to determine what, if anything, needs improvement in your home to make it show the best while on the market. Market research shows that staged homes sell in as little as 14 days and for up to 3-5% more than homes not staged. (Staging is optional but recommended in some cases.)

Upgrade Advice

In order to drive the market value of your home up as high as possible, we will recommend, if necessary, any possible upgrades. We will help you arrange the lowest price guaranteed on any work needed to complete the recommended upgrades. Please note that upgrades are not always required to achieve the desired result. We will ONLY focus on items that will net you more money at the end of the sale.

Professional Pre-Inspection

An inspection can uncover potential problems prior to putting your home on the market. Resolving these problems prior to a sale can save you up to 40% in repair costs.

High Quality Photos

90% of the time, the first showing of your home will take place on the Internet. For this reason, it is critical to use photos that capture the very best features your home has to offer. The right angles, with wide angle lenses, proper lighting and Photoshop make a significant difference in the number of showings a home receives.
To get top dollar for your home, standing out from the competition is not optional. A professional Real Estate Agent knows how to help you achieve maximum differentiation and capitalize on it to get you up to 10% more for your home.
Home Preparation Program
Our office will handle the stress of preparing your home for sale with our home preparation program.
Here are a few of the items included, but not limited to:
Carpet Installation
Window Cleaning
Carpet Cleaning
Landscaping
Plumbing
Cabinets
Interiors/Exterior Paint
House Cleaner
Trash Clean Up
Electrical
Hardware
Professional Movers
Windows
Blinds
Roof
Well
Septic
Decks
We have hand selected, interviewed, and personally utilized the services of some of the best tradespeople available in Shasta County at the best possible prices. We are happy to arrange for repairs to be completed to your home or provide you with a list of these tradespeople for you to contact and interview.
<< Back to Josh Barker's 5 Proven Steps To Getting The Most Money For Your Home