Veteran Incentive program
At Josh Barker Real Estate, we deeply admire and appreciate military veterans and their unwavering dedication to our country. We are committed to honoring their service by offering a special benefit as a testament to our gratitude. We are proud to announce that for every military veteran who chooses to purchase a home through our company, we will credit $1,000 for every $200,000 spent on your home purchase at the close of escrow. This offer reflects not only our company's values but is also rooted in our founder's personal experience as a Marine Corps veteran.
We understand the unique challenges and sacrifices that veterans have endured, and it is our privilege to support them in their pursuit of homeownership.
Restrictions Apply - An exclusive buyer agency agreement must be signed and in place prior to an offer to purchase for this program offer to apply.
The 7 Steps to a VA loan home purchase
Step 1
Speak with a VA-specialized Realtor
Real estate agents bring invaluable experience, especially for VA home buyers, aiding in navigating the complexities of VA loans. To expedite the home-buying process and minimize hassle, it's recommended to choose an agent with VA expertise. Agents also possess extensive local knowledge, identifying popular neighborhoods and areas to avoid. Their unmatched familiarity with the housing market is particularly beneficial for those relocating.
Additionally, agents assist in crafting suitable offers, skillfully negotiating deals, and leveraging their connections to streamline the entire process, ensuring a smoother experience.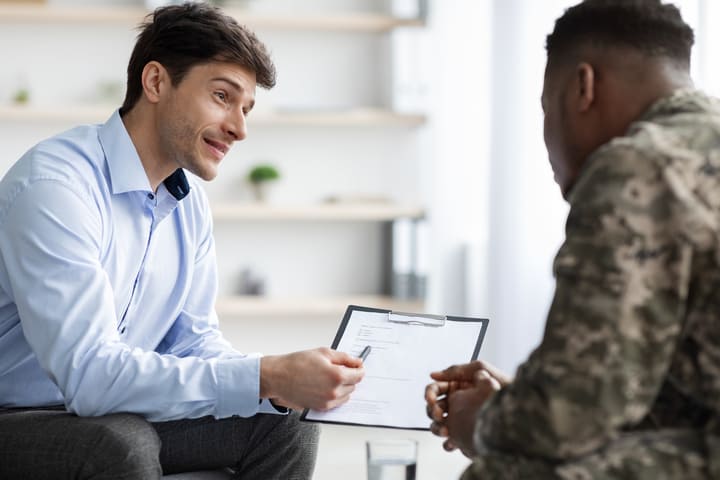 Step 2
Choose an Approved Lender for VA Loans
Select a VA-approved lender for your VA loan. Not all lenders are the same. Only VA-approved lenders can offer VA mortgages. A VA specialty lender with extensive knowledge about the VA loan process can make the loan process easier and faster.
Step 3
Secure a Certificate of Eligibility (COE)
Obtain a COE with the help of an experienced lender. It proves your eligibility for VA loan benefits and determines your entitlement. The COE can usually be obtained online instantly or by mail if online access is unavailable.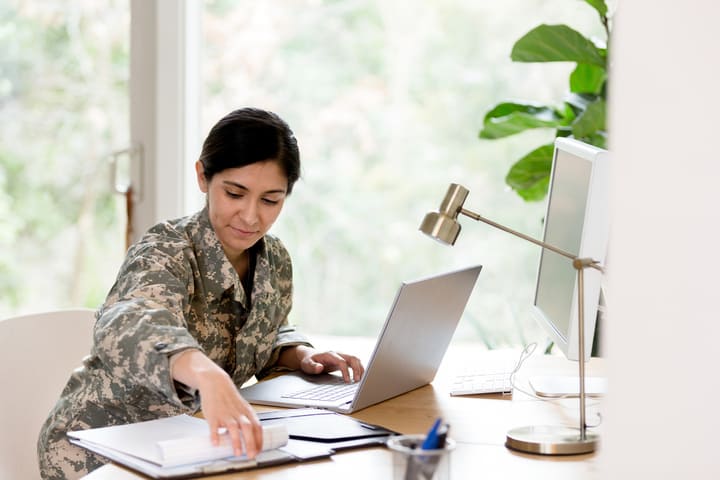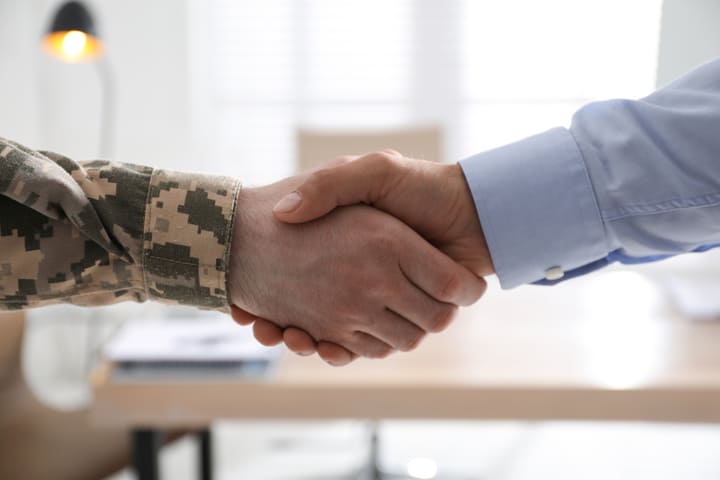 Step 4
Get Pre-Qualified for Your Desired Loan Amount
Consider pre-qualifying for your loan amount. It saves time and helps identify areas for improvement. Discuss your financial and personal details with your VA loan professional to determine if you qualify for the loan.
Step 5
Start Your Home Search and Execute a Purchase Agreement
Work with a VA-specialized real estate professional to find your ideal home. They can help you identify the best home to meet VA requirements and negotiate seller-paid fees. Once you have a signed purchase agreement, you can proceed with confidence.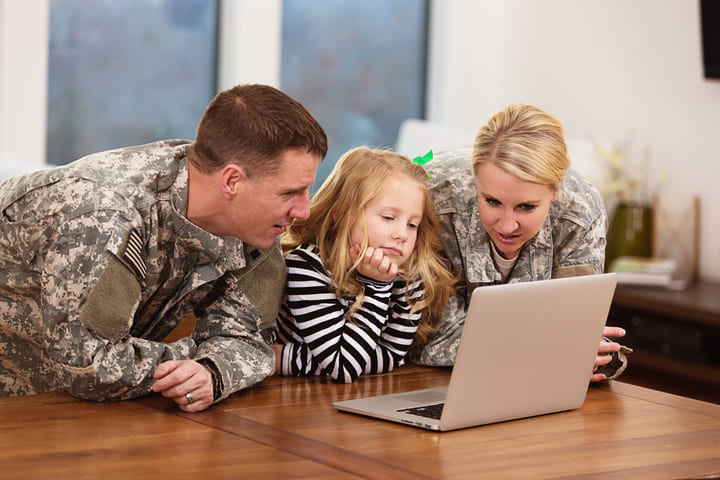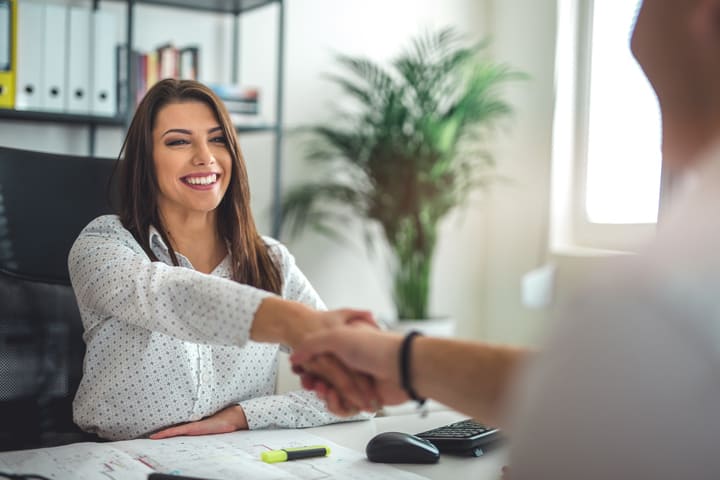 Step 6
The Lender Processes Documentation and Requests VA Appraisal
Submit your application with a signed purchase contract. The lender orders a VA appraisal from a certified appraiser. The appraisal verifies the property's value and ensures it meets the VA's minimum property requirements. It does not replace a home inspection.
Step 7
Close on Your Loan and Move Into Your New Home
Upon underwriter approval, complete the closing process. Sign necessary documents, provide proof of homeowners insurance, and pay closing costs. Once all documents are signed and the sale is recorded you receive the keys to your new home!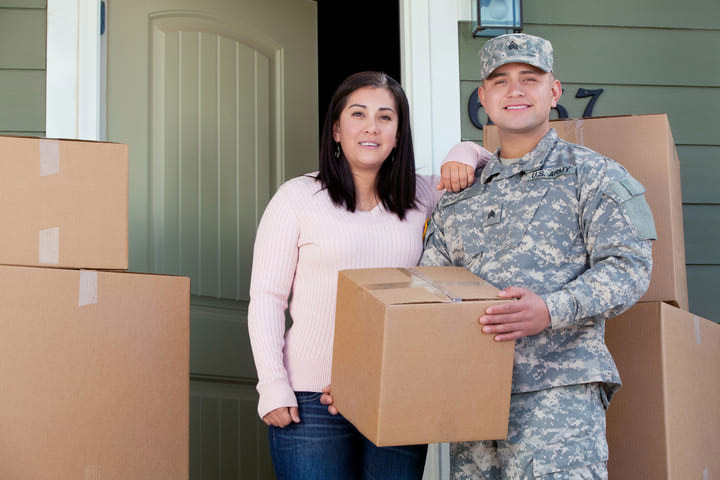 Find Out More about Our Veterans Programs Today